Barbershops and beauty salons to reopen from tomorrow, 21st June 2020. Saudi Arabia has closed the barbershops, spas, and beauty saloons since the lockdown and curfews. More details below.
Barbershops and beauty salons to reopen from tomorrow in Saudi Arabia
The below tweet is the official channel of Saudi Momra, they have announced the update. Many people in Saudi Arabia will welcome the update as barbershops and salons are one of the most loved places for people living in Saudi Arabia.
Starting tomorrow, Sunday, June 21st, men's barbershops, and women's beauty salons are back.
ابتداءً من يوم غدٍ الأحد ٢١ يونيو.. عودة نشاط محلات الحلاقة الرجالية، وصالونات التجميل النسائية.#وزارة_الشؤون_البلدية_والقروية

— وزارة الشؤون البلدية والقروية (@saudimomra) June 20, 2020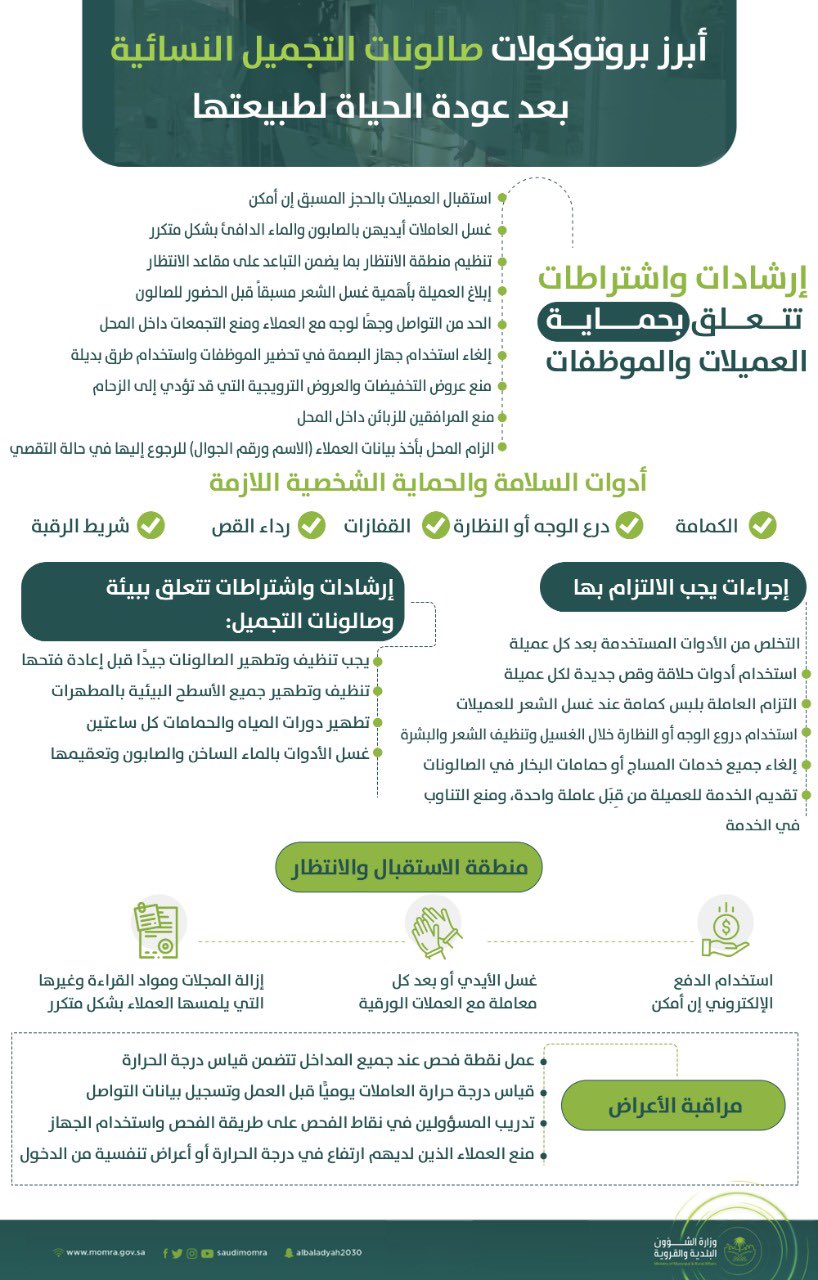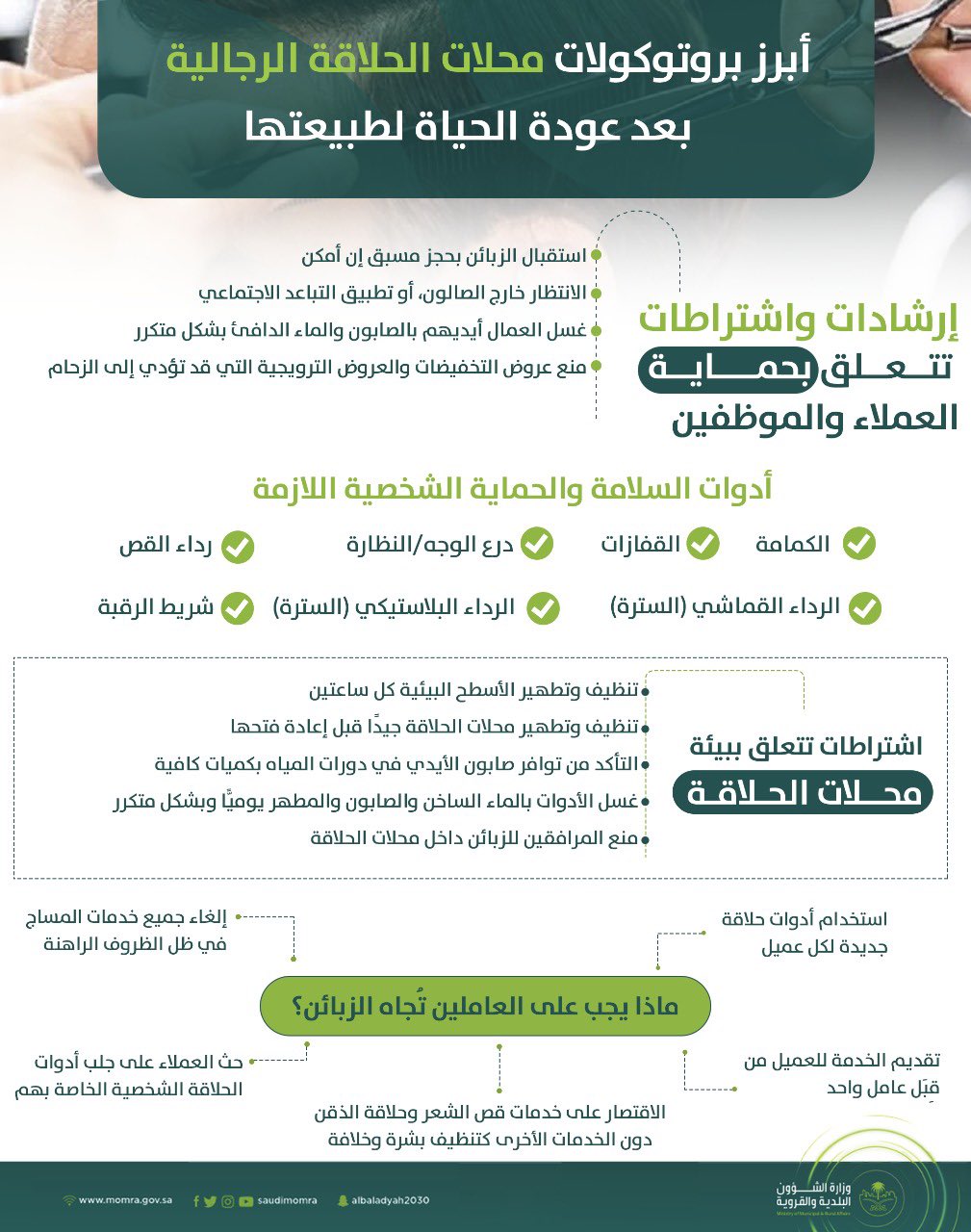 Get ready people of Saudi Arabia to get your haircuts, shave, and many things which we have missed during this pandemic. These small things make so much difference which we don't appreciate in normal days. However, keep social distancing at all times as per the health ministry advice. Shops must maintain distancing and other advice to make sure customers are safe. Customers must also help shops to keep their business open and follow the guidelines.


Finally, follow Riyadh Xpress's:
In addition, check out the latest articles by Riyadh Xpress.
Check out the most viewed articles