New Academic year clarification by the Ministry of Education. The Ministry of Education issued a detailed statement today (Saturday, 15th August 2020). Following the speech of Minister Hamad Al Al-Sheikh, in which it clarified all the details of the mechanism for the beginning of the new academic year for general and university education, the attendance of teachers and the beginning of the school day.
New Academic year clarification by the Ministry of Education
The Ministry stated that the study begins remotely for all stages of public education for the first seven weeks, starting from 11/1/1442 AH (August 30, 2020). Provided that the situation is fully re-evaluated; To determine the study status for the rest of the weeks of the first semester, according to changes and developments.
The ministry added that the attendance of all members of the administrative body in schools (school leaders, agents, student counselors, administrators) and education offices (educational supervisors) is during all working days during the week.
The attendance of male and female teachers remotely with their students in virtual classes, with male and female teachers attending the school at least one day per week in coordination with the school administration, and the Education Office may exclude cases that are difficult and impossible to reach the school.
She indicated that the remote school day starts for the intermediate and secondary stages from seven in the morning. And for the primary stage from three in the afternoon, to enable families and parents to follow up and help their children in this early age in distance education, and lessons can be followed through Ain satellite channels.
Accreditation of teaching and learning processes is carried out on the Madrasati platform for e-learning with its own communication tools for all schools. National and international schools can also benefit from the "My School or مدرستي" platform, in addition to the possibility of these schools providing their own tools for remote study.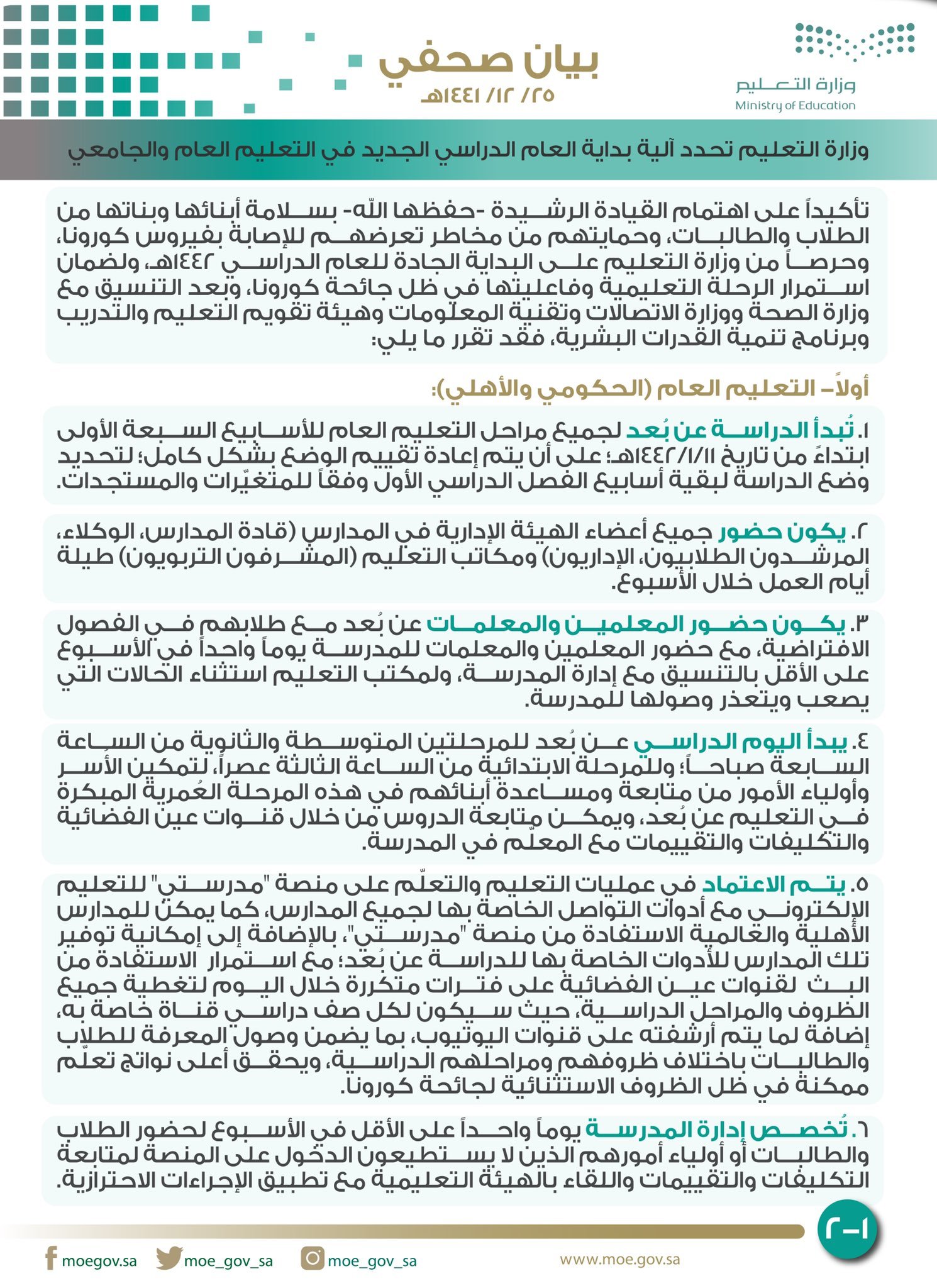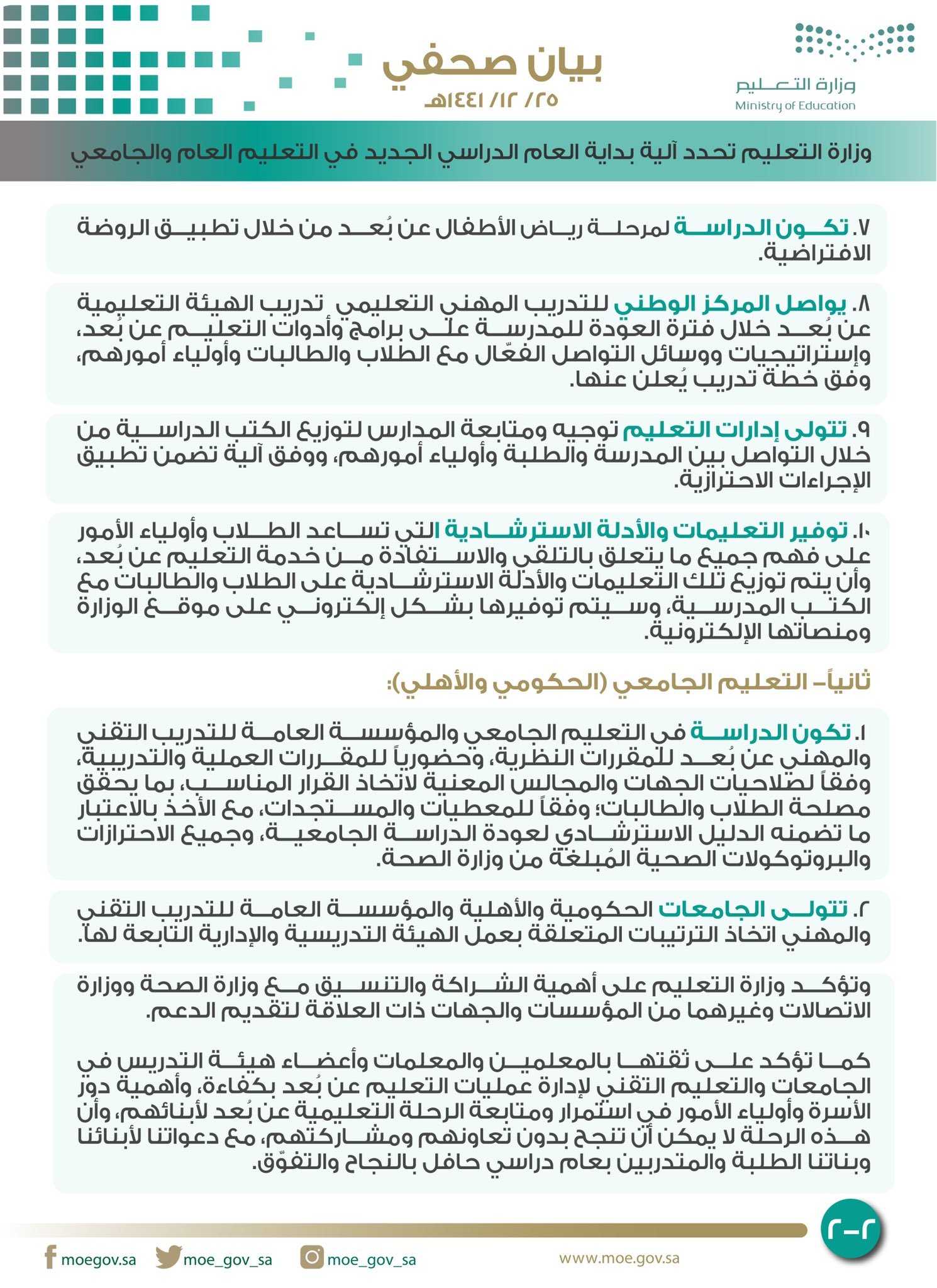 More from Riyadh Xpress
The Cloud Corniche | Abha | Saudi Arabia
Lakes Park | Watch complete directions & details of Lakes Park in Riyadh.
Looking for a refreshing adventure in summers in Riyadh? Watch out the latest video of Ain Heet Cave near Riyadh for hiking.
Stay Safe by following precautionary measures given by the government
Free movement with taking care of precautionary measures given by the government. Cautiously we returned to normal life.
Staying at home can be very boring if you don't have anything to do, we have made a list of things to do here.
Buy protected mask: Click Here


Finally, follow Riyadh Xpress's:
In addition, check out the latest articles by Riyadh Xpress
Check out the most viewed articles