Madinah Police department 1.35 Million Saudi Riyal Case
Madinah police arrest two suspects involved in stealing money, jewellery and gold from a house. A shocking case and culprits got caught, the case involves citizens and residents of Saudi Arabia. More details below.
The Madinah Police Department overthrew thieves who committed a robbery in 1439 AH, in which they seized money, jewellery and gold, with a total value of about 1.35 million riyals.
The media spokesman for the Madinah police, Lieutenant Colonel Hussein Al-Qahtani, stated that the Criminal Investigation and Investigation Division overthrew 5 suspects in a theft case that occurred in 1439 AH, who are citizens of the second decade of life, and 3 residents of Yemeni nationality.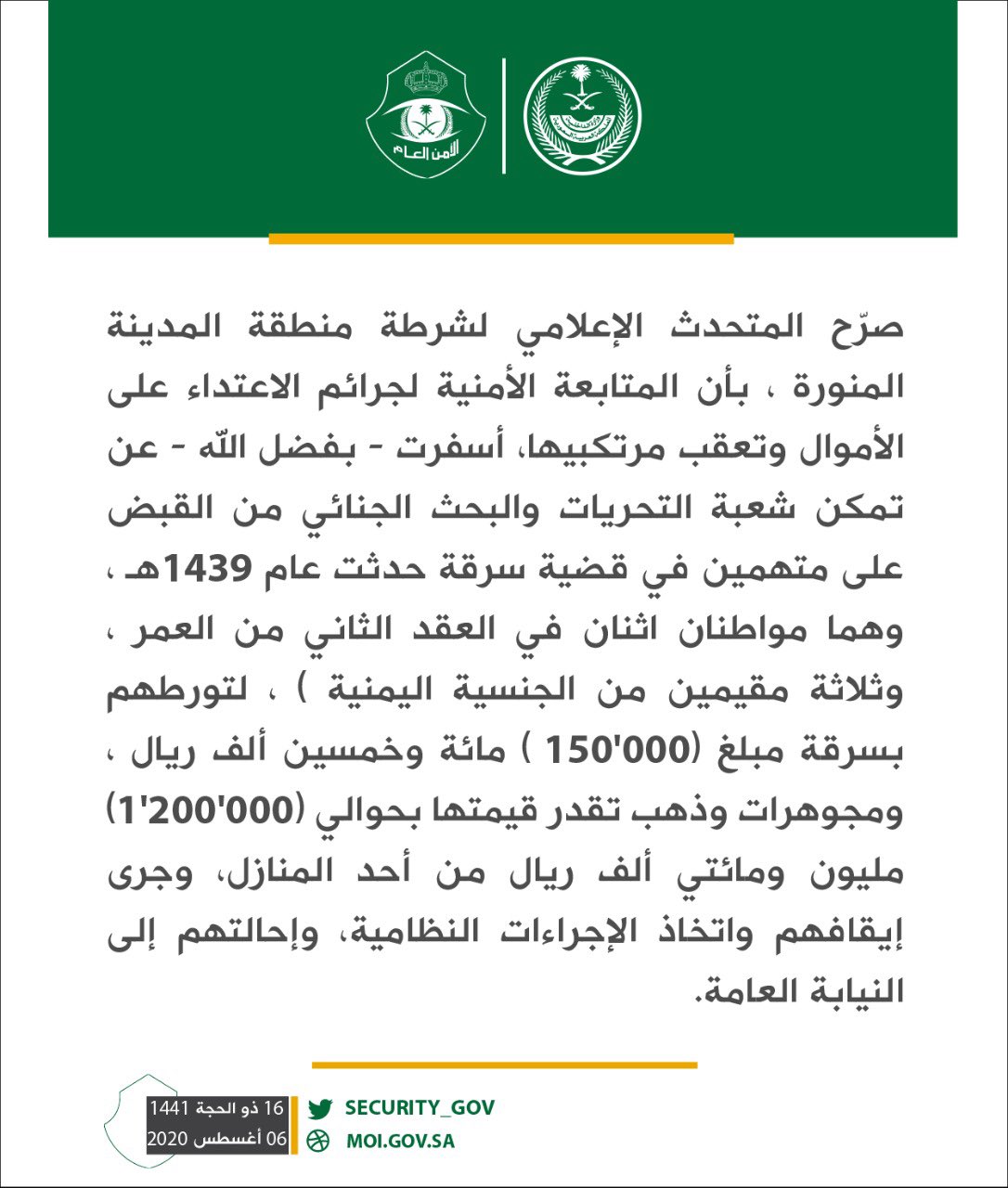 ---
More from Riyadh Xpress
The Cloud Corniche | Abha | Saudi Arabia
Lakes Park | Watch complete directions & details of Lakes Park in Riyadh.
Looking for a refreshing adventure in summers in Riyadh? Watch out the latest video of Ain Heet Cave near Riyadh for hiking.
Stay Safe by following precautionary measures given by the government
Free movement with taking care of precautionary measures given by the government. Cautiously we returned to normal life.
Staying at home can be very boring if you don't have anything to do, we have made a list of things to do here.
Buy protected mask: Click Here


Finally, follow Riyadh Xpress's:
In addition, check out the latest articles by Riyadh Xpress
Check out the most viewed articles