Jawazat updated on Family Members Fingerprints as part of vital characteristics registration. The Fingerprints are compulsory for people living in Saudi Arabia and has been mandatory for many countries for many purposes. The recent update from Jawazat highlights the importance and call all residents of Saudi Arabia. Details below.
Jawazat updated on Family Members Fingerprints
The message also mentioned: "Registration of vital characteristics (fingerprint) is a prerequisite for completing the procedures of your family members from 6 years or more."
The Arabic version said:
"تسجيل الخصائص الحيوية (البصمة) متطلب أساسي لإتمام إجراءات أفراد أسرتك من 6 سنوات فأكثر"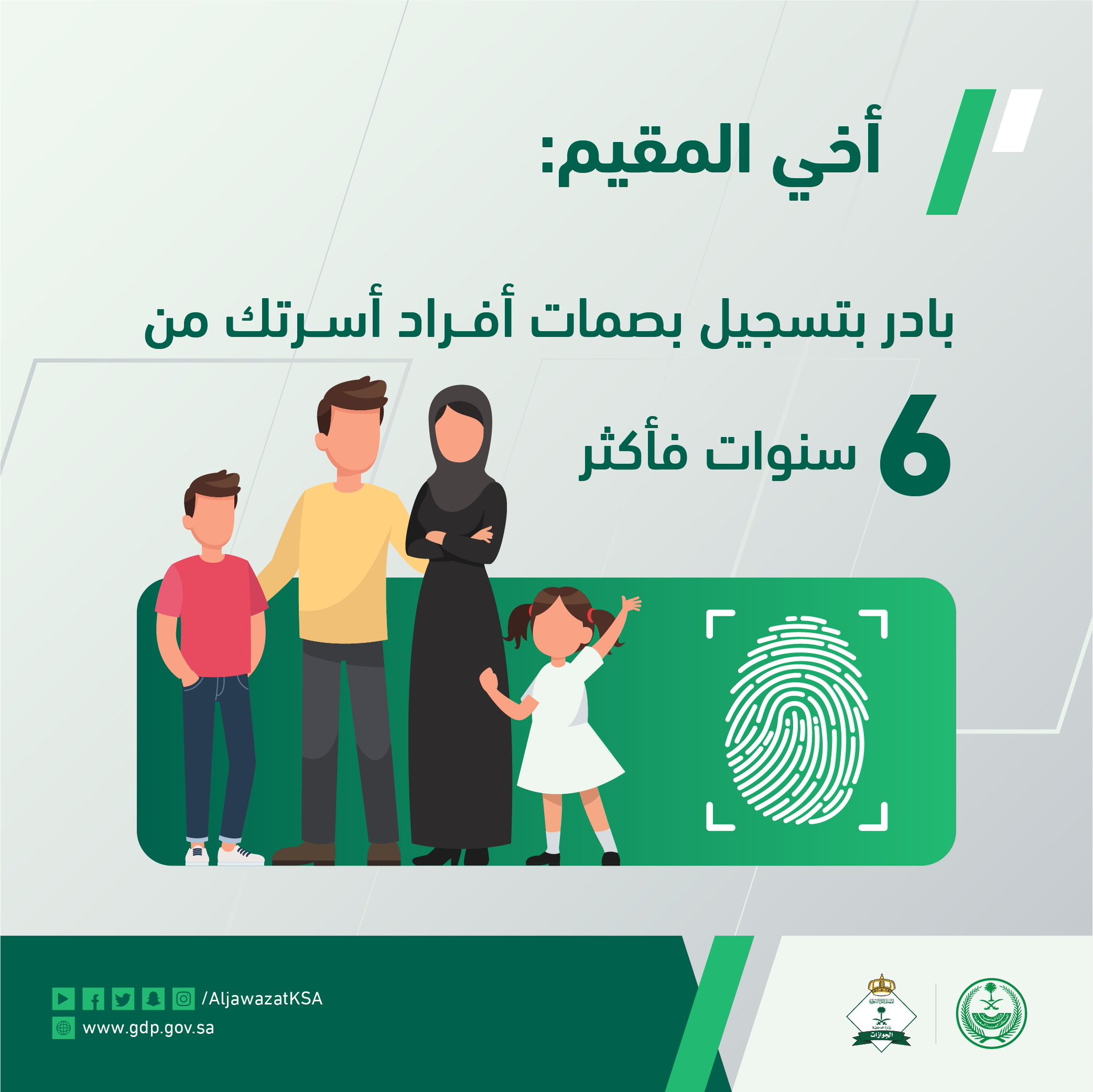 ---
More from Riyadh Xpress
The Cloud Corniche | Abha | Saudi Arabia
Lakes Park | Watch complete directions & details of Lakes Park in Riyadh.
Looking for a refreshing adventure in summers in Riyadh? Watch out the latest video of Ain Heet Cave near Riyadh for hiking.
Stay Safe by following precautionary measures given by the government
Free movement with taking care of precautionary measures given by the government. Cautiously we returned to normal life.
Staying at home can be very boring if you don't have anything to do, we have made a list of things to do here.
Buy protected mask: Click Here


Finally, follow Riyadh Xpress's:
In addition, check out the latest articles by Riyadh Xpress
Check out the most viewed articles