2050 violations recorded by general security in Saudi Arabia during Hajj season. The latest update mentioned on the official channels of Security and other official channels. More details below.
2050 violations recorded
The spokesperson for the Hajj Security Forces Command mentioned that they seized (2050) in violation of the entry instructions for the Holy Places. Announcing the instructions to ensure adherence to the precautionary measures and preventive measures taken to confront the pandemic related to the Hajj season this year 1441 AH.
More information
And what was decided from the establishment of pilgrimage in limited numbers in order to achieve the Hajj and protecting the people. And applying the instructions for everyone who violates the instructions to prevent entry to the Sacred Mosque and holy sites without proper documentation or approval. 2050 violations of entry instructions for the holy sites were seized, and regular measures were taken against them.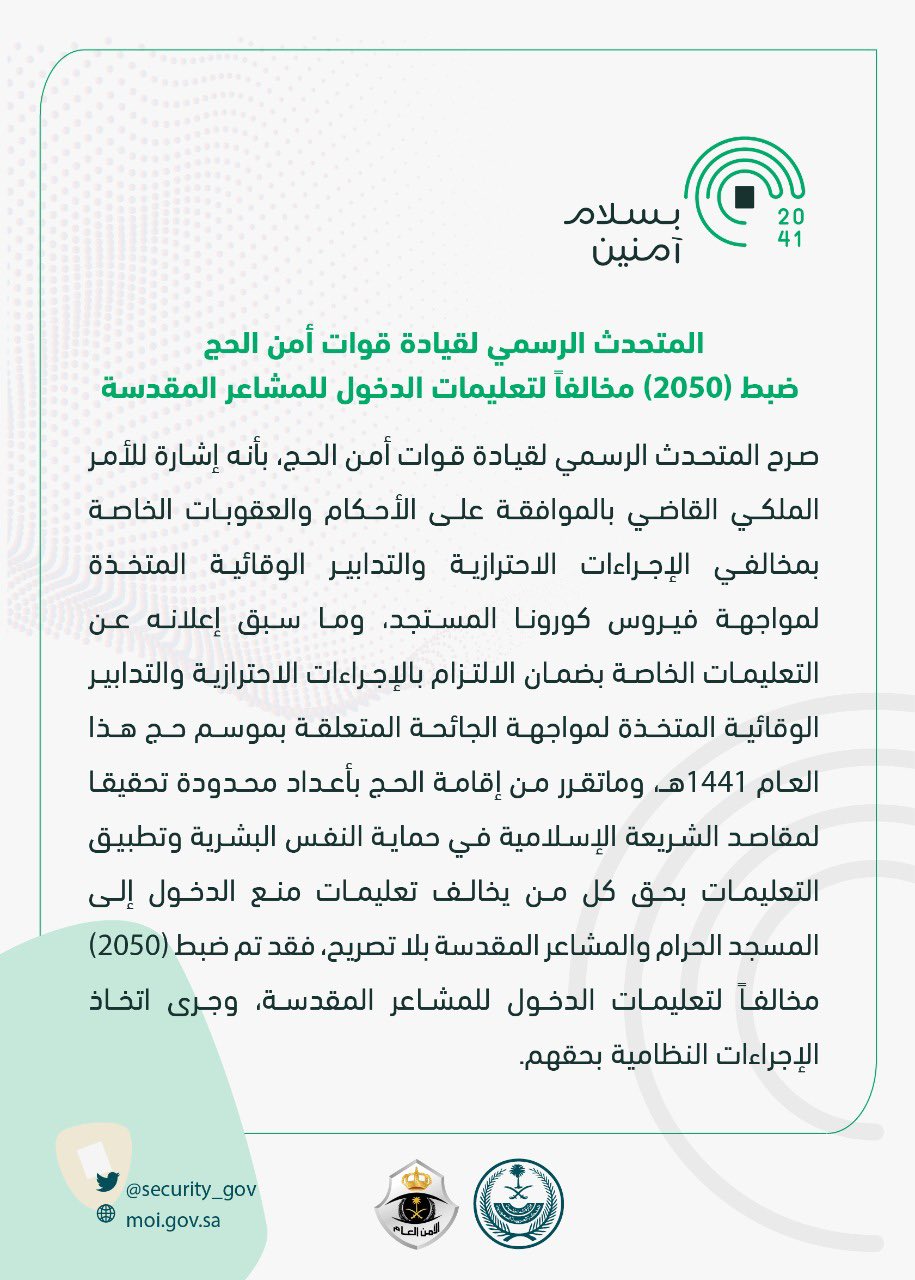 Looking for a refreshing adventure in summers in Riyadh? Watch out the latest video of Ain Heet Cave near Riyadh for hiking.
Watch a short video of our trip to Masjid An-Nabwi for iftar in Ramadan 2019.
Stay Safe by following precautionary measures given by the government
Free movement with taking care of precautionary measures given by the government. Cautiously we returned to normal life.
Staying at home can be very boring if you don't have anything to do, we have made a list of things to do here.
Buy protected mask: Click Here


Finally, follow Riyadh Xpress's:
In addition, check out the latest articles by Riyadh Xpress
Check out the most viewed articles