Two smartphone apps made required by the Health Ministry. The Ministry of Health announced the latest update for entering their building. The two apps will help in the fight against Coronavirus, and also make sure the safety of people living in the Kingdom. More details below.
Two smartphone apps made obligatory by the Health Ministry
Starting next Sunday, the Ministry of Health requires downloading the Tawakulna and Tabaud application to enter its buildings. The apps will help the ministry to track, trace, and educate people. The official announcement also mentions that social distancing measures, masks, and other measures in place will be still required. More details in the announcement below.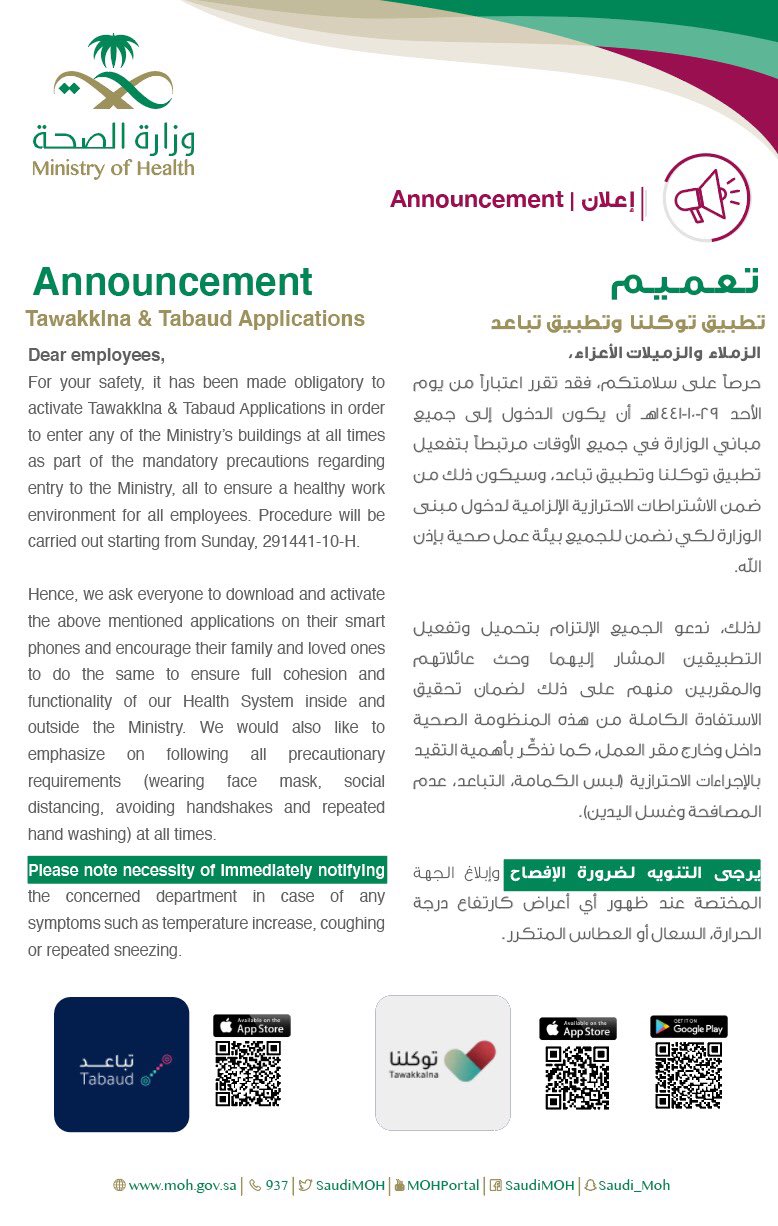 PC: Ministry of Health – Saudi Arabia, 2020


Finally, follow Riyadh Xpress's:
In addition, check out the latest articles by Riyadh Xpress.
Check out the most viewed articles