Saudi Central Bank is the new name of SAMA as per the latest approval by Councils of Ministers. The approval is granted under King Salman on 24th November 2020. More details below.
Saudi Central Bank is the new name of SAMA
"The Council of Ministers approves the system of the Saudi Central Bank, and the name of the Central Bank of Saudi Arabia replaces the name of the Saudi Arabian Monetary Agency."
The bank maintains the abbreviation "SAMA" due to its historical importance and its position both locally and internationally.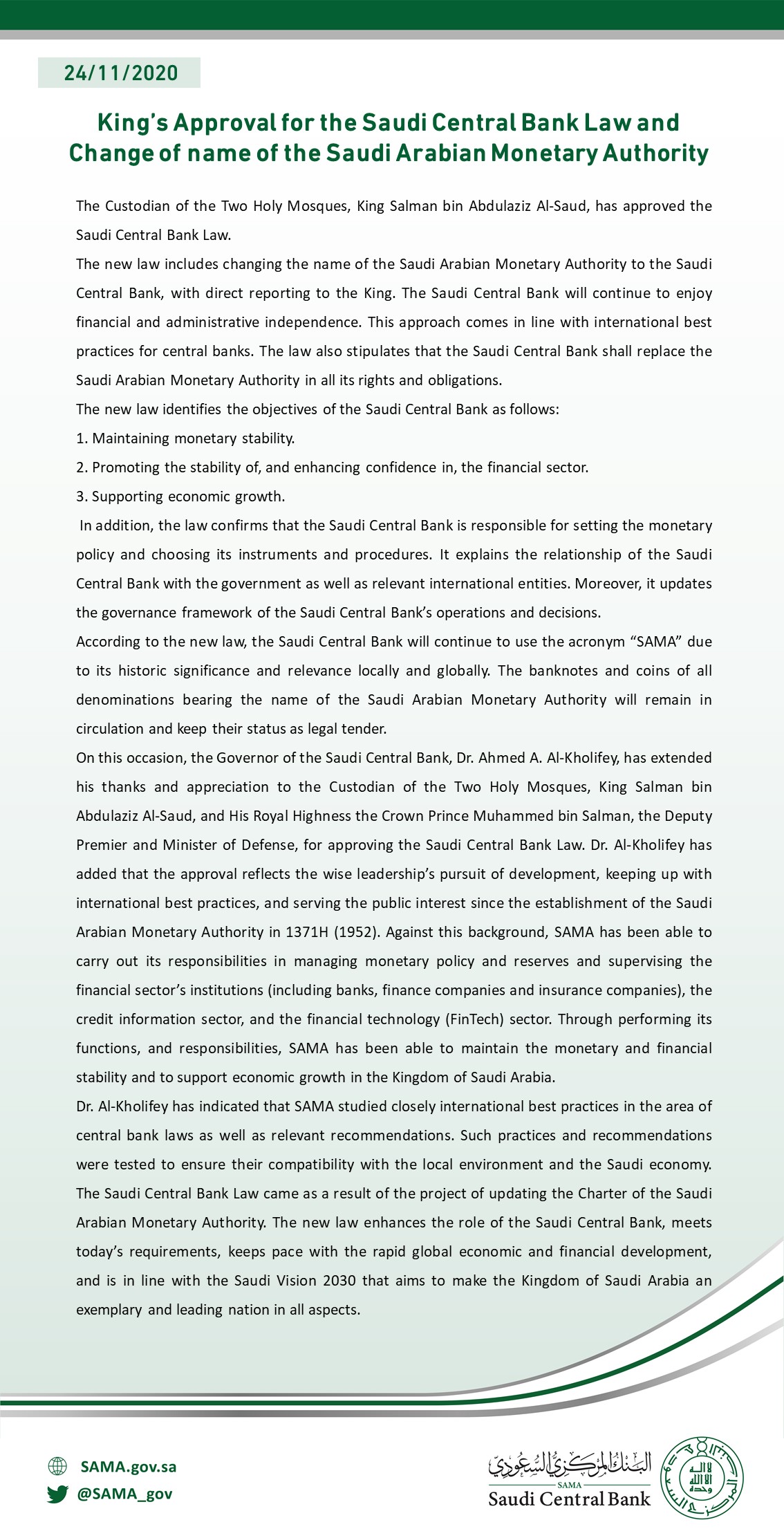 ---
More from Riyadh Xpress
The Cloud Corniche | Abha | Saudi Arabia
Lakes Park | Watch complete directions & details of Lakes Park in Riyadh.
Looking for a refreshing adventure in summers in Riyadh? Watch out the latest video of Ain Heet Cave near Riyadh for hiking.
Stay Safe by following precautionary measures given by the government
Free movement with taking care of precautionary measures given by the government. Cautiously we returned to normal life.
Staying at home can be very boring if you don't have anything to do, we have made a list of things to do here.
Buy protected mask: Click Here


Finally, follow Riyadh Xpress's:
In addition, check out the latest articles by Riyadh Xpress
Check out the most viewed articles