New Al Baik branch opened in Riyadh 2023, the latest branch opens in one of the busiest industrial areas of the capital city. Below are more details about the location and Al-Baik itself.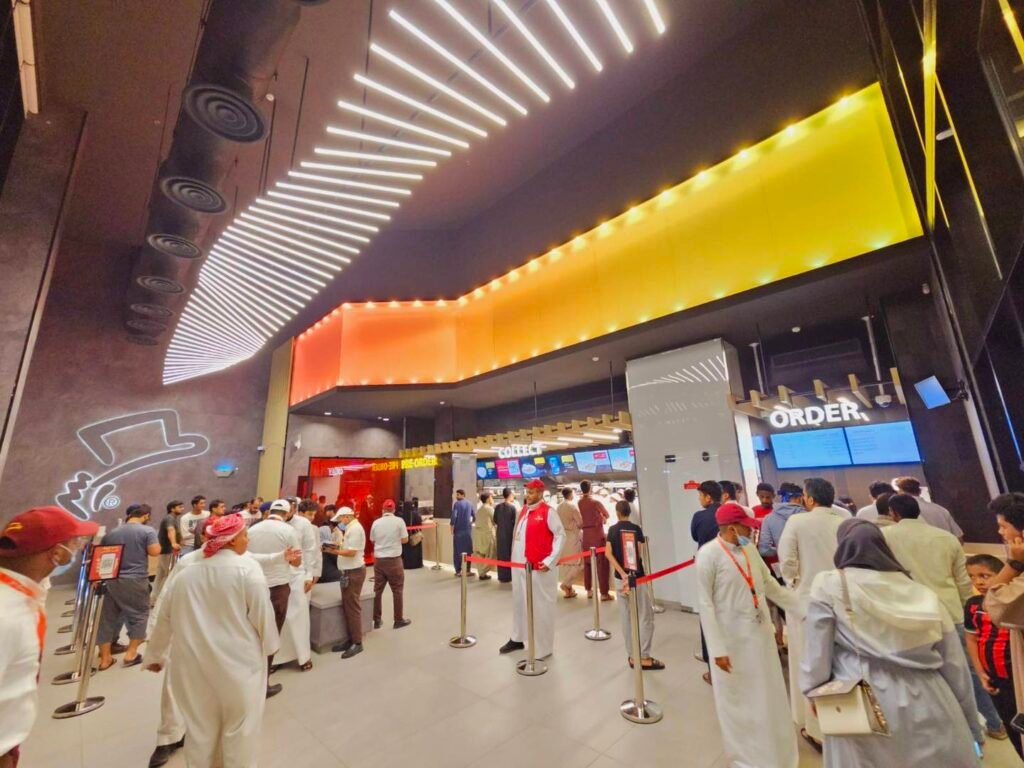 Location: Click here (Kharj Road)
The Sensational Taste of Al Baik: A Culinary Journey to Saudi Arabia
When it comes to iconic fast-food chains, Al Baik stands tall as a beloved treasure of Saudi Arabia. With its unique blend of flavors, irresistible fried chicken, and a secret sauce that's the stuff of legends, Al Baik has won the hearts and taste buds of locals and visitors alike. In this blog, we'll embark on a culinary journey to explore the mouthwatering world of Al Baik.
The Al Baik Story:
Al Baik was founded in Jeddah, Saudi Arabia, in the late 1970s by Shakour AbuGhazalah, who had a vision of creating a fast-food restaurant that celebrated the rich flavors of Saudi cuisine. What started as a small fried chicken shack has now grown into a regional sensation with branches across Saudi Arabia and even in neighboring countries like Bahrain and Egypt.
The Secret Sauce:
One of the key elements that sets Al Baik apart is its famous garlic sauce. Known simply as "The Sauce" by loyal fans, it's a creamy, garlicky, and slightly tangy concoction that complements the fried chicken perfectly. The recipe is a closely guarded secret, making it a source of intrigue and wonder for food enthusiasts.
The Fried Chicken:
The star of the show at Al Baik is undoubtedly its fried chicken. Marinated in a special blend of spices and then coated in a crispy, golden batter, Al Baik's chicken is fried to perfection. The result is a succulent, flavorful bite that keeps you coming back for more. The crispiness of the exterior gives way to tender, juicy meat on the inside, making it an unforgettable culinary experience.
Side Delights:
While the fried chicken steals the spotlight, Al Baik offers a variety of side dishes to complement your meal. From their crispy and perfectly seasoned French fries to their hot and fluffy dinner rolls, there's something to satisfy every craving. Their coleslaw, made with a hint of sweetness, provides a refreshing contrast to the savory chicken.
Family Tradition:
For many families in Saudi Arabia, Al Baik is more than just a fast-food joint; it's a tradition. Families gather around a table loaded with Al Baik's delights, sharing meals and creating cherished memories. The sight of Al Baik's distinct red packaging is a common scene at homes, picnics, and gatherings across the country.
Expansion and Global Appeal:
In recent years, Al Baik has expanded its reach beyond Saudi Arabia's borders, introducing its flavors to international audiences. This expansion has been met with enthusiasm, as people from diverse backgrounds discover the allure of Saudi Arabian cuisine through Al Baik's offerings.
Conclusion:
Al Baik is more than a fast-food chain; it's a cultural icon that embodies the essence of Saudi Arabian cuisine. Its delectable fried chicken and legendary garlic sauce have earned it a special place in the hearts of food lovers. Whether you're a visitor to Saudi Arabia or simply craving a taste of something extraordinary, Al Baik promises a culinary journey like no other. So, the next time you find yourself in Saudi Arabia or near one of their branches, don't miss the chance to savor the unforgettable taste of Al Baik.
---
More from Riyadh Xpress
Adhaan in Masjid-an-Nabwi | Madinah | World's Famous Adhaan/Azaan
Elephant Mountain | Al Ula | Saudi Arabia
Al Ula | Fort | Old Town | Discover Saudi Arabia


Finally, follow Riyadh Xpress's:
In addition, check out the latest articles by Riyadh Xpress
Firstly, King Salman urged the world to respond to the humanitarian crises caused by Covid-19: Click Here.
Secondly, Social Distancing Measures are implemented in supermarkets: Click Here.
Thirdly, the latest penalties on Iqama: Click Here.
Fourthly, Disabled parking violation/fine in Saudi Arabia: Click Here.
Lastly, hackers attack again to get your personal data: Click Here.
Check out the most viewed articles