List of Tatman Clinics for Coronavirus patients released by the Ministry of Health. The official channel of the ministry of health also stated that these clinics are 24/7 and no appointment is needed. Here are more details.
Who can visit these clinics?
Anyone who has symptoms of the virus i.e. high fever, shortness of breath, or coughing. This includes Saudi Citizens, Residents, and even violators of visas or overstayers.
Do you need any appointment ?
No patient needs an appointment and they can visit directly.
What are the timings to visit?
The clinics are operational for 24 hours.
List of Tatman Clinics for Coronavirus patients
Tatman تطمن means "Rest Assured" will help a lot of people worried about not getting an appointment. It will also help people to visit anytime. The list below published by the Saudi Ministry of Health covers the following cities:
Riyadh (1-6)
Al-Ahsa (7)
Al Qassim (8-18)
Makkah (19-23)
Jeddah (24-28)
and Madinah (29-31).
The numbers in the bracket infront of the city shows range in the pdf below. You can click on the green icon to open locaiton in Google Maps.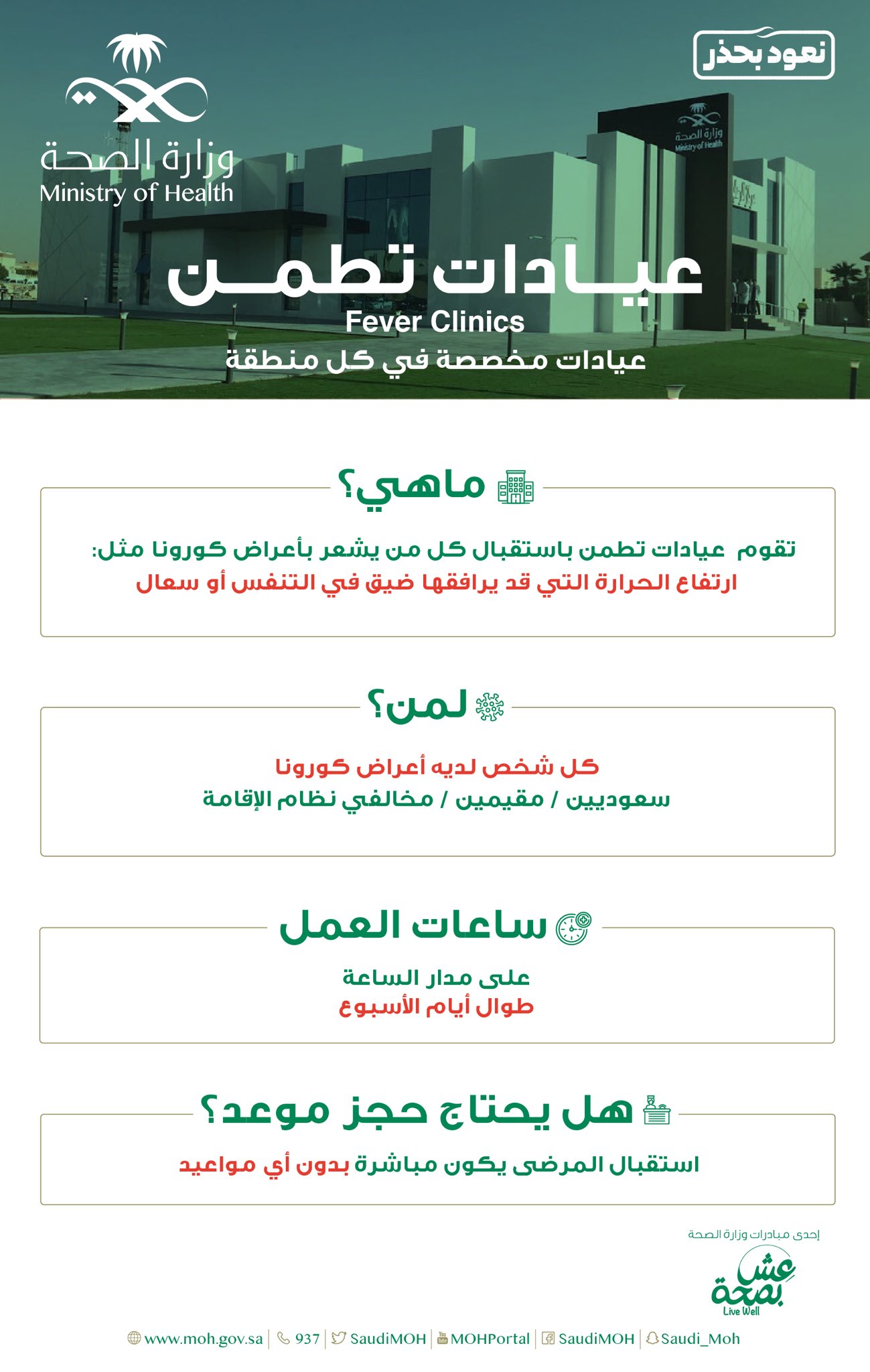 Finally, follow Riyadh Xpress's:
In addition, check out the latest articles by Riyadh Xpress.
Check out the most viewed articles