LEAP
Waqar Naseem Wamiq, Riyadh – The global technology event LEAP ended on a high note at the Riyadh Front expo hall attracted hundreds of thousands of its visitors.
LEAP marked as the global platform and unique event for future technologies. The world greatest minds, technological giants & experts, start-ups, companies, corporations and organizations from around 80 countries gathered to reshape the way we live at the world's biggest tech expo hosted by the Kingdom of Saudi Arabia.
LEAP organized by the Saudi Ministry of Communications and Information Technology (MCIT) to introduce the global, regional and local audience to the success stories of Saudi Arabia's digital transformation journey and to present the government digital services that aim to raise the quality of life and competitiveness to individuals and businesses.
Addressing at the opening session of the LEAP conference, the Kingdom's Minister for Communications and Information Technology, Engr. Abdullah Alswaha has said, "Saudi Arabia will invest more than $6.4 billion in future technologies".
Pakistan – LEAP
Pakistan were among the 80 countries participating in this global event with the presence of more than 100 representatives of their 40 exhibiting companies that makes them the biggest delegation of the exhibition.
The Pakistan Trade Mission in collaboration with the Pakistan Software Houses Association (P@SHA), Pakistan Software Export Board (PSEB), Ministry of Information Technology and Telecommunication (MOITT), Trade Development Authority of Pakistan (TDAP) and Black Cinema productions (BCP) setted up two pavilions at the event that were highly in focus for the visitors of the exhibition.
The Pakistani Pavilion was inaugurated by Pakistan's Ambassador to Saudi Arabia Lt Gen (R) Bilal Akbar. He inspected the booths of Pakistani companies and commended the representatives of Pakistani companies for being a part of this important exhibition and said, "Pakistani IT companies would benefit from Saudi Vision 2030. The way Pakistan is advancing in the field of information technology will also increase Pakistan's foreign exchange and our IT industry will grow. This participation will enhance and strengthen our cooperation with Saudi Arabia", he added.
Minister of Trade
Minister for Trade and Investment at the Embassy of Pakistan Azhar Ali Dahar has said, "The exhibition brought a great opportunity for Pakistan and Saudi Arabia to come more closer in technology sector. This is the biggest number of companies Pakistan's IT industry has ever represented at a global platform as of yet, showcasing a diverse range of large enterprises to mid-sized companies and startups. He advised Pakistani companies to must take advantage from the Saudi Vision 2030 that is investing 400 billion $ in various sectors", he said.
P@SHA & PSEB through the Pakistan Embassy in Riyadh has also organized a successful networking meetup at the Riyadh Chamber of Commerce for Pakistani and Saudi CxOs, industry leaders and investors to engage in information exchange and business matchmaking.
Managing Director Pakistan Software Export Board Osman Nasir and Chair P@SHA Brand Pakistan Committee Muhammad Zohaib Khan pledged to work & cooperate closely with Saudi Arabia and aiming to establish fruitful businesses between the two brotherly countries.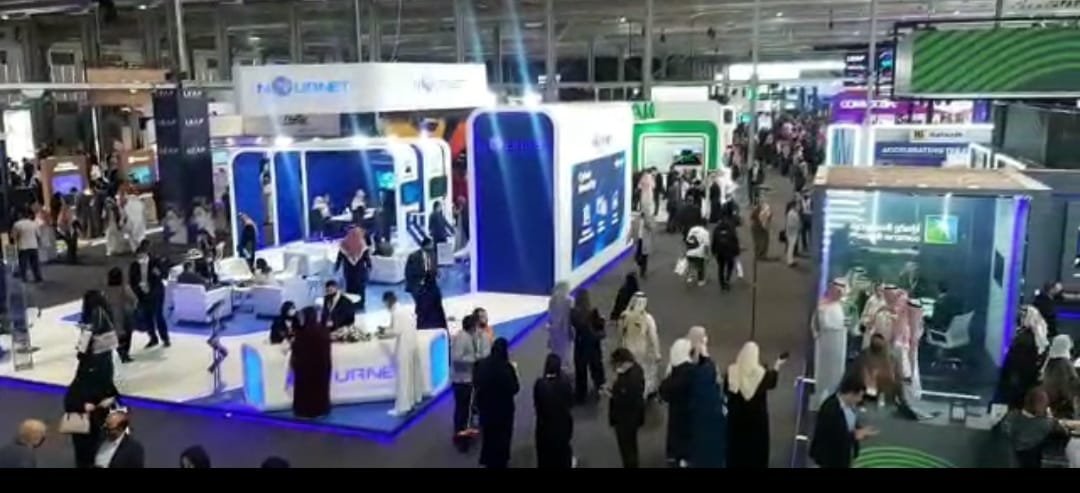 ---
More from Riyadh Xpress
The Cloud Corniche | Abha | Saudi Arabia
Lakes Park | Watch complete directions & details of Lakes Park in Riyadh.
Looking for a refreshing adventure in summers in Riyadh? Watch out the latest video of Ain Heet Cave near Riyadh for hiking.
Stay Safe by following precautionary measures given by the government
Firstly, free movement with taking care of precautionary measures given by the government. Cautiously we returned to normal life.
Secondly, staying at home can be very boring if you don't have anything to do. We have made a list of things to do here.
Lastly, Buy protected mask: Click Here


Finally, follow Riyadh Xpress's:
In addition, check out the latest articles by Riyadh Xpress
Check out the most viewed articles