SAMA officially praised Insurance companies for extending vehicle insurances for 2 months without additional cost. The latest update released on Saudi Arabian Monetary Authority official channels. Insurance companies in Saudi Arabia will extend all existing vehicle insurance policies for two months. Also, the Policies which are purchased during the period of 5/8/2020 until 6/6/2020 will gain 2 extra months for no additional cost. More details below.
Insurance companies to extend insurance for 2 months without additional cost
Customers will not need to visit anywhere but this service is accessible electronically and without communicating with insurance companies. Customers are also given an option to pay later if they are facing any difficulty in paying premiums. The action will help a lot of people who are struggling to pay or having financial difficulties during these difficult times. See the official letter below to find out more.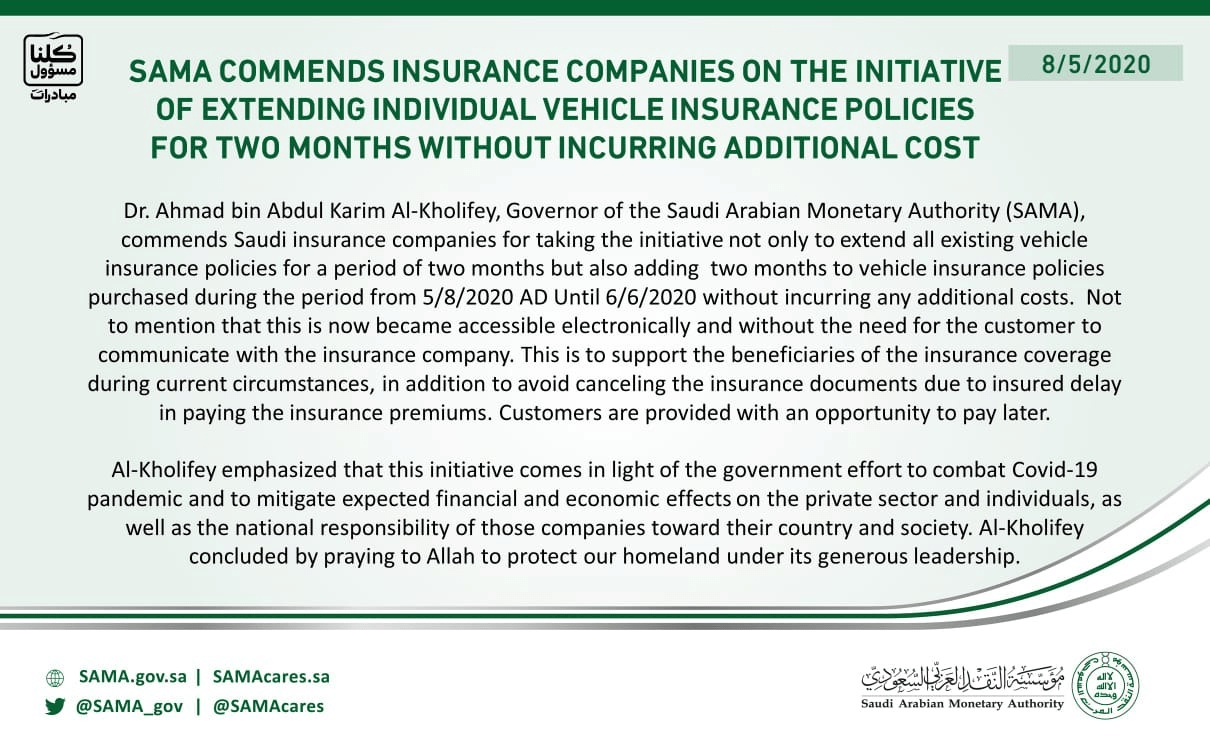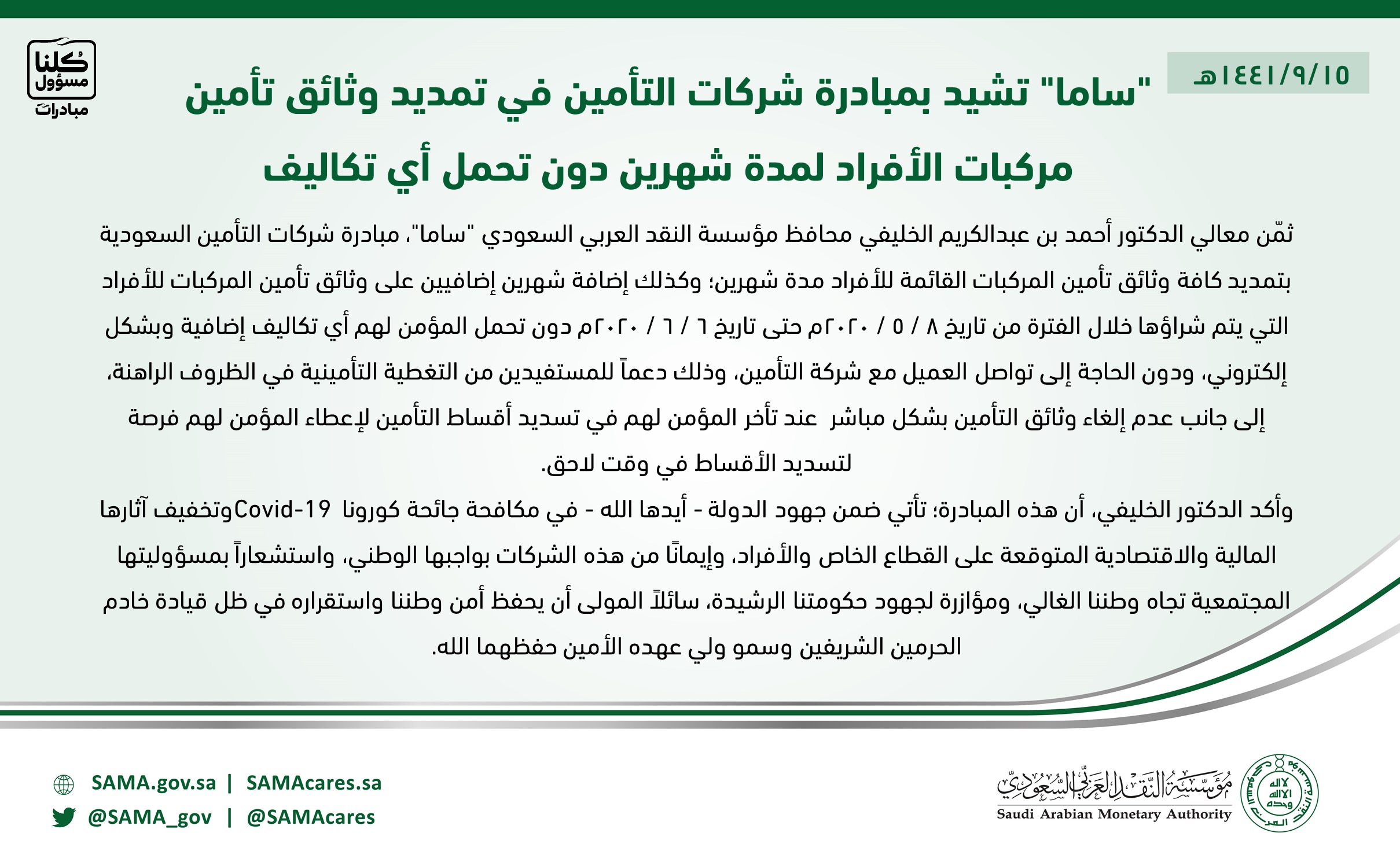 Finally, follow Riyadh Xpress's:
In addition, check out the latest articles by Riyadh Xpress.
Check out the most viewed articles