Ministry of Municipal and Rural Affairs has announced an update which includes closure of facilities for not following precautionary measures. These measures are as per the social distancing and preventive measures in workplaces, shops and malls etc. 32 firms affected or closed only during the period 8- 10 Shawwal. More details below:
Closure of facilities for not following precautionary measures
The Ministry has advised everyone to follow the guidelines. The relaxation of rules has allowed businesses to operate but they must adhere to the guidance. Further details mentioned:
2256 violations in food outlets and markets
434 violations related to COVID health measures
121 violations for not following social distancing measures in markets and commercial centres
83 violations in worker's accommodation and overcrowding
606 violations working without a permit
1,012 violations for working besides allowed working hours in permits.
The officials of the ministry are continuously monitoring the situation. Shops and establishments must adhere to timings, social distancing and other measures in place to avoid any issues and help to fight against this virus.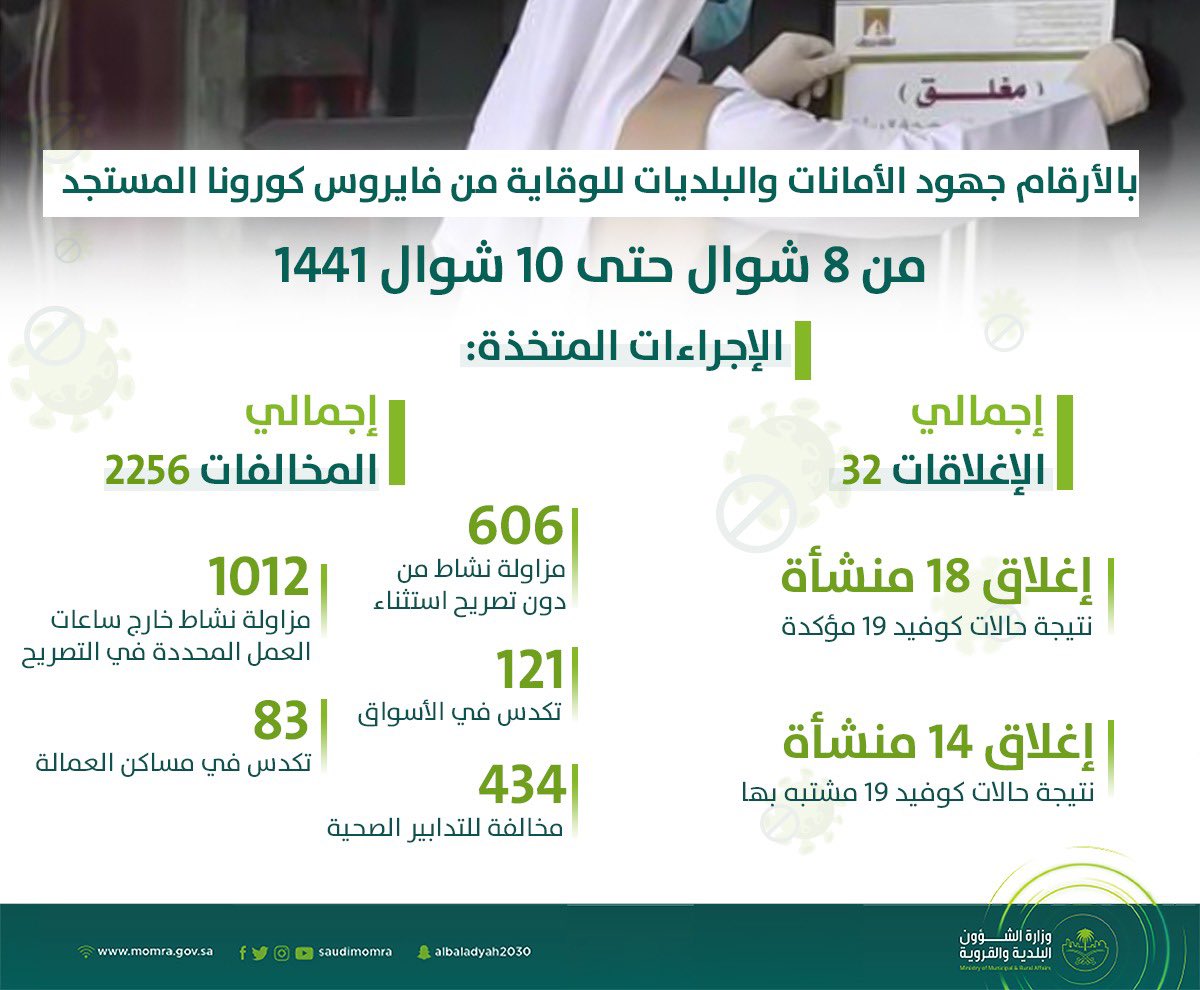 Finally, follow Riyadh Xpress's:
In addition, check out the latest articles by Riyadh Xpress.
Check out the most viewed articles