Seamless Saudia Arabia 2022 is the kingdom's largest, boldest, and most successful event that shows the latest innovations in payments, fintech, and retail that transform the way to use money in the modern era.
Last year Seamless Saudia Arabia was organized online, but this year it will be held at Riyadh International Convention & Exhibition Centre.
Electronic payments are exceeding in Saudi Arabia since 2021. Saudi's people are moving in the direction of digital payments and the country is working steadily and sustainably toward achieving its Vision's 2030 financial goals.
Meet Seamless Saudia Arabia Speakers
Following are speakers for 2 days seamless exhibition in Riyadh.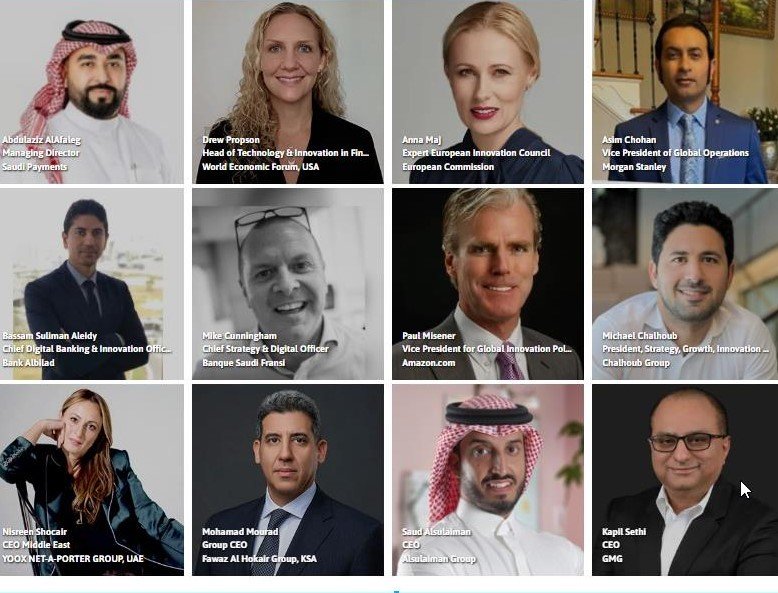 Timings :
Registration Timing: 9am ٩ صباحًا – يفتح التسج
Official Opening Ceremony Timings : 10am ستبدأ المدفوعات السعودية حفل الافتتاح الساعة 10 صباحًا
Conference Timings : 10am – 6:30pm ستقام جلسات المؤتمر من الساعة 10 صباحاً وحتى الساعة 6:30 مساءً.
Exhibition Timings : 12pm – 7pm سيفتح المعرض أبوابه من الساعة 12 مساءً وحتى الساعة 7 مساءً
About Seamless Saudia Arabia
For Free & Executive Registration in Seamless Saudia Arabia Click here.
Source: Seamless official site
More Trending From Riyadh Xpress
Adhaan in Masjid-an-Nabwi | Madinah | World's Famous Adhaan/Azaan
Elephant Mountain | Al Ula | Saudi Arabia
Al Ula | Fort | Old Town | Discover Saudi Arabia
Stay Safe by following precautionary measures given by the government
Free movement with taking care of precautionary measures given by the government. Cautiously we returned to normal life.
Staying at home can be very boring. If you don't have anything to do, we have made a list of things to do here.
Buy a protected mask: Click Here


Finally, follow Riyadh Xpress's:
In addition, check out the latest articles by Riyadh Xpress
Check out the most viewed articles