Saudi MOH to not publish daily Coronavirus data but weekly reviews. Saudi Ministry of Health has announced this latest update on 29th November 2020. Details below.
Saudi MOH to not publish daily Coronavirus data
Ministry of Health: The publication of daily Corona cases has stopped, and a weekly review of the indicators is only published. However, here are some updates from the latest review.
The number of infections with Coronavirus has stabilized in the Kingdom during the past week.
The number of Coronavirus injuries in the Tabuk region fluctuated last week.
Complying with health requirements is a major reason for the decline in Corona cases.
Medina had a noticeable increase in case but it has started to decline.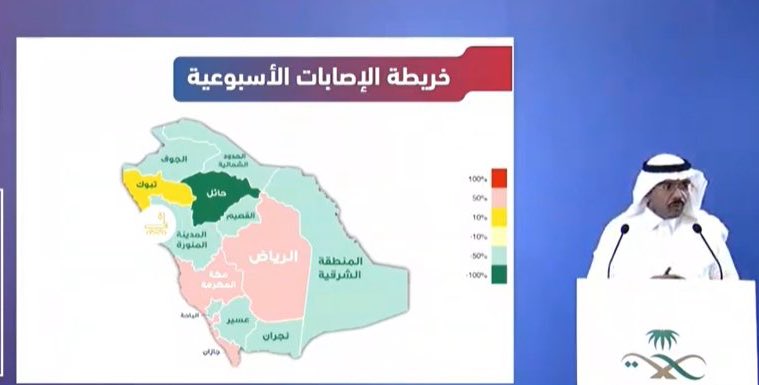 The live data of cases is published here by regions: https://xpressriyadh.com/covid19-saudi-arabia-live-updates/
---
More from Riyadh Xpress
The Cloud Corniche | Abha | Saudi Arabia
Lakes Park | Watch complete directions & details of Lakes Park in Riyadh.
Looking for a refreshing adventure in summers in Riyadh? Watch out the latest video of Ain Heet Cave near Riyadh for hiking.
Stay Safe by following precautionary measures given by the government
Free movement with taking care of precautionary measures given by the government. Cautiously we returned to normal life.
Staying at home can be very boring if you don't have anything to do, we have made a list of things to do here.
Buy protected mask: Click Here


Finally, follow Riyadh Xpress's:
In addition, check out the latest articles by Riyadh Xpress
Check out the most viewed articles