Saudi Arabia delayed the Red Sea International Film Festival. The festival was scheduled from 12-21 March 2020 in Jeddah, Al-Balad. The festival is cancelled because of recent events of coronavirus around GCC. More details below.
Saudi Arabia delayed Red Sea International Film Festival
Saudi Arabia also confirms that they are committed and the vent is not fully cancelled. The event is postponed as part of the extra measures taken by the country. Red Sea International Film Festival planned to become one of the biggest global events ever happened in Saudi Arabia. We guess people will have to wait for an exciting event.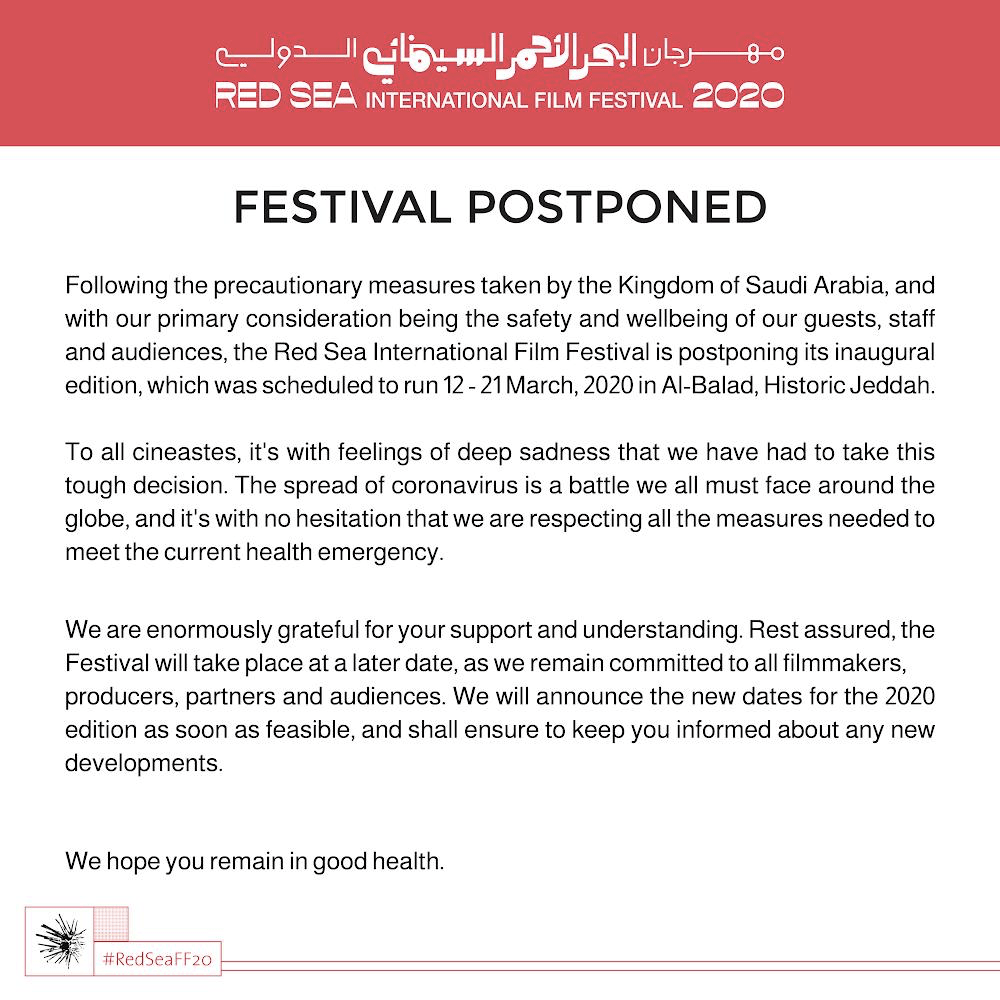 Saudi Arabia has also restricted the entry of GCC Citizens and Residents to contain any virus spread. GCC Residents can still enter but they will have to fulfil the conditions. More details on this news here.


Finally, follow Riyadh Xpress's:
In addition, check out the latest articles by Riyadh Xpress.
Check out the most viewed articles