After Jeddah Curfew getting reinstated for 15 days. The Riyadh City Curfew reinstating possibility closely monitored due to the increase in cases. The update is part of the official statement released by the official channels of the Ministry of Interior. More details below.
Riyadh City Curfew: Closely Monitored after the increase in cases
Although there is no news of reinstating curfew on Riyadh yet. the statements say that continued monitoring of the number of cases in Riyadh is in place. The authorities in preparation for taking any appropriate action in the event of continuous rise. Any change and required steps to fight the virus will be announced in due course.
The current ease of lockdown will continue but this can change anytime if the authorities decide. An official statement released which includes Jeddah Curfew details and warning for Riyadh Region.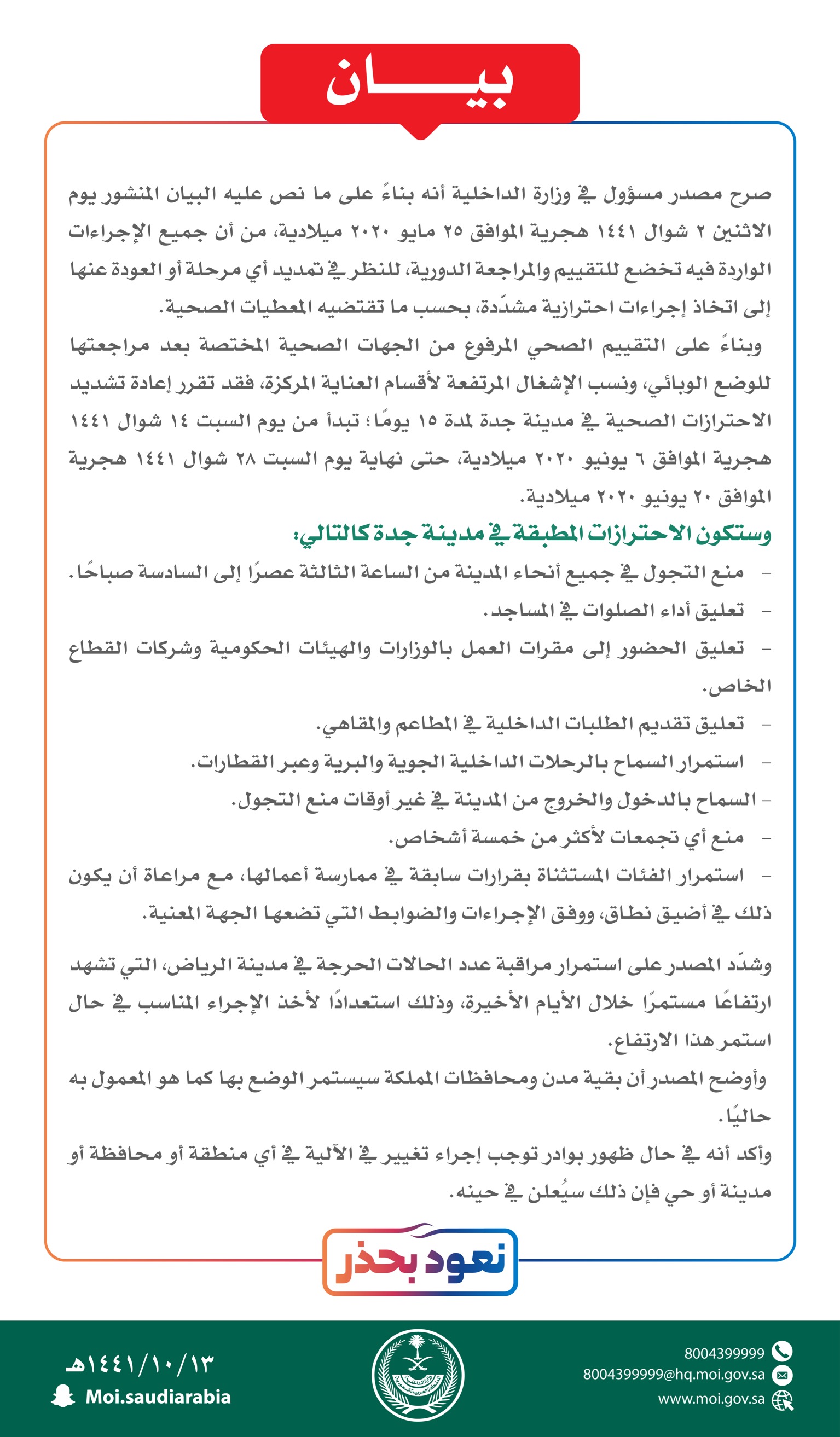 Finally, follow Riyadh Xpress's:
In addition, check out the latest articles by Riyadh Xpress.
Check out the most viewed articles