Mexican Embassy
Mexican Embassy commemorates Mexico's Independence Day. Fateen Obaid, Riyadh – On the occasion of the 210th Anniversary of the Independence of Mexico, the Embassy held a brief Civic Ceremony attended by the Undersecretary of the Governorate of Riyadh Region, Dr. Faisal bin Abdulaziz Al-Sudairy −on behalf of the Governor of Riyadh, H.R.H. Prince Faisal bin Bandar bin Abdulaziz Al Saud− and the Chief of Protocol of the Ministry of Foreign Affairs, Dr. Abdulaziz Alrgabi.
Mexican Embassy commemorates Mexico's Independence Day
Due to the sanitary measures established by the Saudi authorities to reduce the spread of the COVID-19 virus, the ceremony had only the presence of around 10 attendees, lasted approximately 30 minutes and there was no official reception afterwards.
In his intervention, Ambassador Aníbal Gómez-Toledo highlighted the work of Saudi Arabia during its presidency of the G20; the common objectives that both countries have within that forum and in other multilateral fora, as well as the robust legal framework that includes cooperation instruments in different areas including political dialogue, energy, education and tourism, among others.
Amb. Gómez-Toledo also emphasized the importance of existing business initiatives to boost bilateral trade and promote more investment projects. At the beginning of the ceremony, a minute of silence was observed in memory of the people who have lost their lives due to the pandemic worldwide, as well as to pay tribute to the medical and scientific community, and to all essential workers.
The Civic Ceremony was held in the context of the "Mexico Cultural Program 2020, Digital Edition", an innovative approach to commemorate the 210th Anniversary of Mexico's Independence, which includes conferences with specialists in Mexican archeology and museum development, a film festival, a Mexican food masterclass and the 'Immortal México' concert.
To culminate the celebrations of Mexico's Independence Day, Saudi Arabia lit the iconic Kingdom Centre tower, in Riyadh, with the colors of the Mexican flag −showcasing the friendly relations between the two Countries.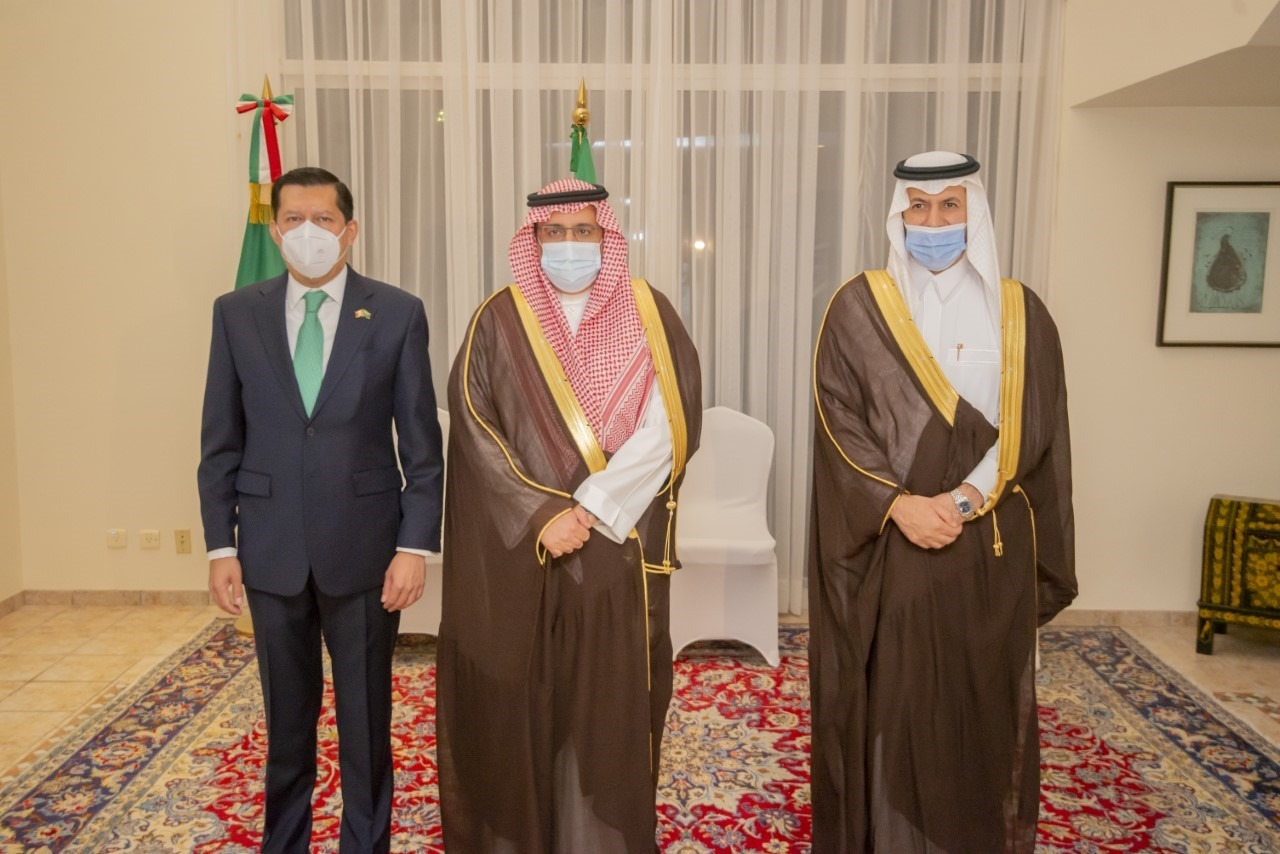 ---
More from Riyadh Xpress
Pakistani Executives Forum celebrated its success and achievements on its 1st Anniversary
Elephant Mountain | Al Ula | Saudi Arabia
Al Ula | Fort | Old Town | Discover Saudi Arabia
Stay Safe by following precautionary measures given by the government
Free movement with taking care of precautionary measures given by the government. Cautiously we returned to normal life.
Staying at home can be very boring if you don't have anything to do, we have made a list of things to do here.
Buy protected mask: Click Here


Finally, follow Riyadh Xpress's:
In addition, check out the latest articles by Riyadh Xpress
Check out the most viewed articles