Hazy sunshine Days & pleasant nights
Saturday started with a bit of dust. Following from today next week will bring Hazy Sunshine Days & Pleasant nights. Full details below.
The Below Weekly Update shows that hazy weather will remain from Thursday 08/03 till 12/03. Following with some cooler evening on 08/03 with real feel 9C.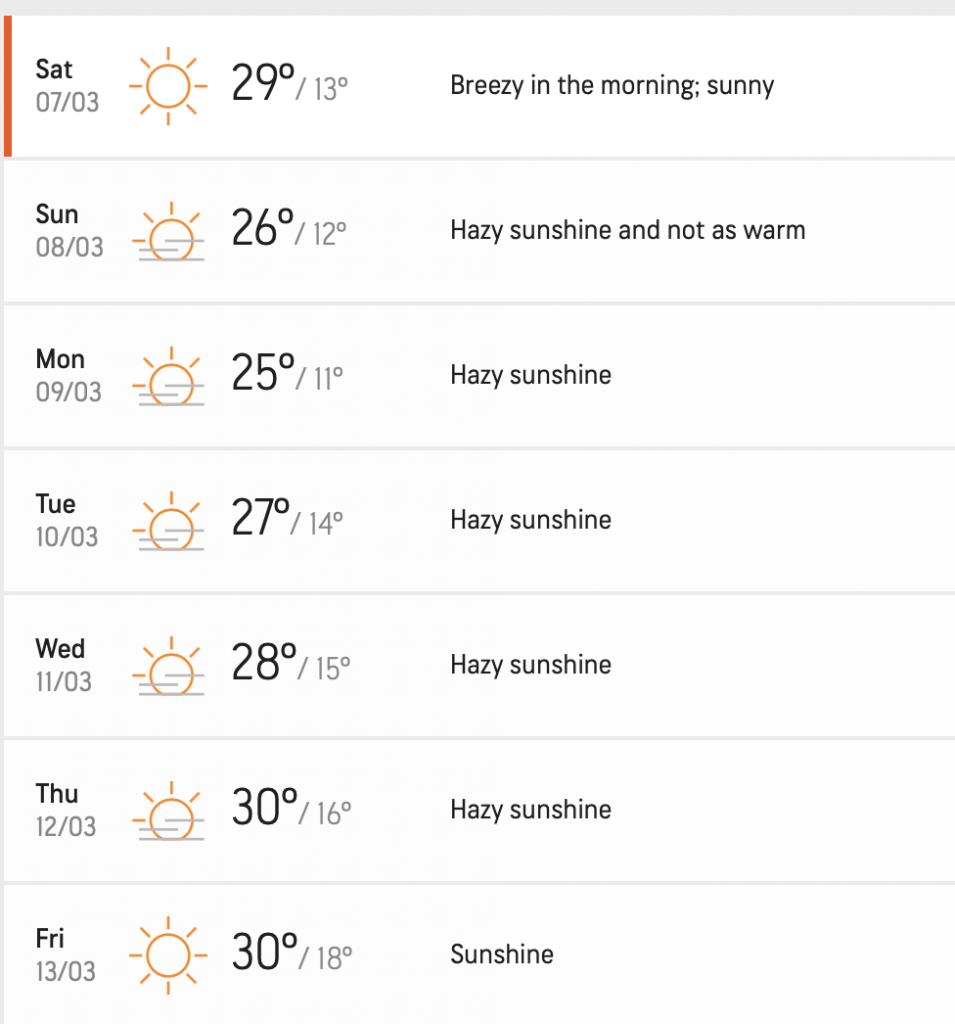 Sunday 08/03 Hazy Sunshine Days start and pleasant night
The weather in Riyadh will be a bit pleasant starting from tomorrow as you can see below. But hazy sunshine days will remain for the whole week.
Monday 09/03 Hazy Sunshine Day and pleasant night


Finally, follow Riyadh Xpress's:
In addition, check out the latest articles by Riyadh Xpress.
Check out the most viewed articles