Report by Waqar Naseem Wamiq, Riyadh. The 20th session of the Saudi German Joint Commission on Economic and Technical Cooperation took place in Berlin. Co-chaired by the German Minister of Economic Affairs and Energy, Peter Altmaier, and the Saudi minister of Finance, Mohammed Al Jadaan, the meeting brought together more than 300 representatives of the private and public sector to advance Saudi-German business ties and to address future trends including Industry 4.0, the digital transformation, sustainable energy solutions, as well as new opportunities in the fields of tourism and entertainment in Saudi Arabia.
Speaking on the side-lines of the meeting Ambassador Jörg Ranau explained: "With the meeting of the Joint Economic Commission we seek to reinvigorate economic and business ties between Saudi Arabia and Germany and to complement the longstanding trade-oriented ties with an investment partnership focusing on the key objectives of the Saudi Vision 2030."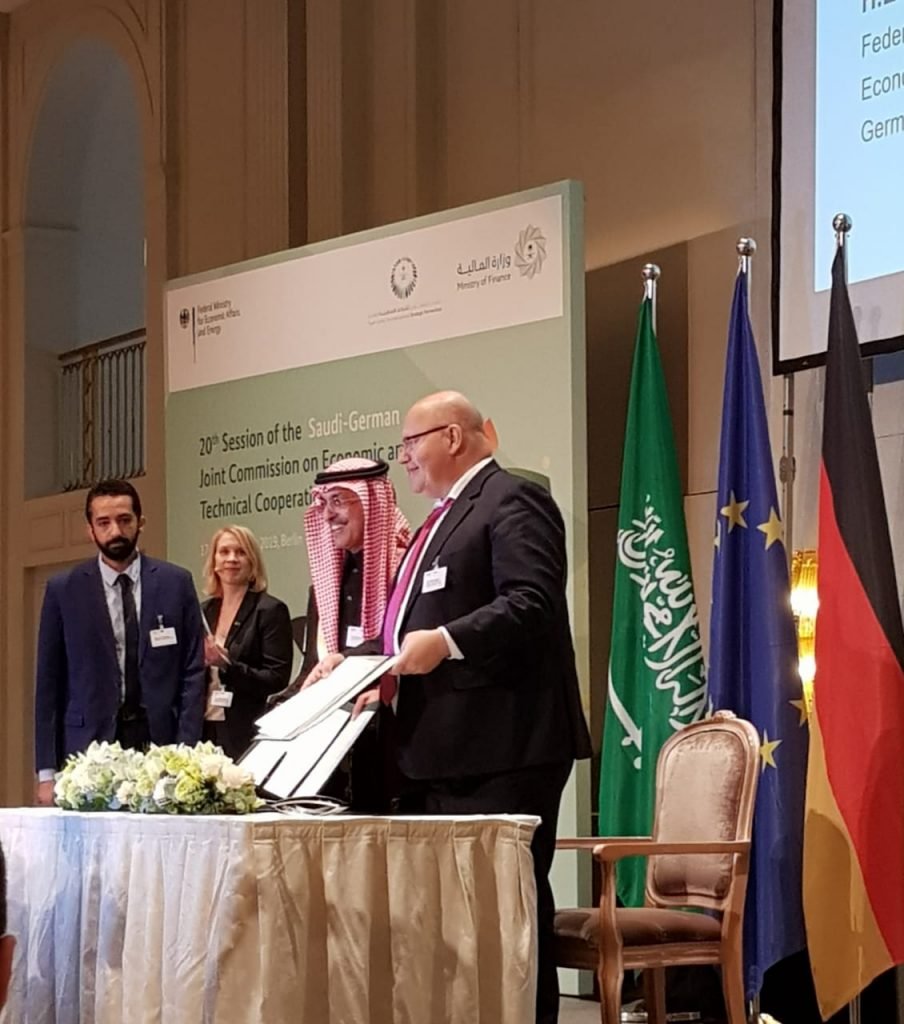 The strong relationship of Germany and Saudi Arabia is increasing by these steps. Earlier this year, we also saw cultural days celebration in Riyadh and Jeddah. The German National Day was also celebrated on 3rd October. HRH Prince Faisal bin Bandar bin Abdulaziz attended the event as guest of honour.
Finally, follow Riyadh Xpress's Twitter Account: Click Here. Also, Facebook Account: Click Here.