Riyadh – Another event on 89th Saudi National Day organizing by Al Yamama Press Establishment. Titled as Proud of Our Kingdom, the event for the people with special needs For all activities, the place and corridors are fully equipped for the people with disabilities. Starting from 20th Sep till 23rd Sep 2019.
Proud of our Kingdom Event Includes Several Activities Such as;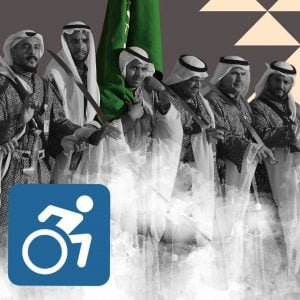 Kids camp for educational entertainment.
Theatre show for folk arts, culture and heritage.
Events Square for heritage and traditional markets and activities. 
Location
Tweet by the Al Yamama Press Est
فعالية #وطن_عز_وفخر والتي تطلقها مؤسسة اليمامة الصحفية تدعم ١٠٠٪ حضور ( ذوي الاحتياجات الخاصة♿️ ) لكامل الفعالية وقد تم تجهيز الممرات لهذه الفئة الغالية في جميع أنشطة الفعالية . pic.twitter.com/8z8pDdl7Jh

— خالد الفهد العريفي (@kfalorifi) September 3, 2019
Saudi National Day 2019 – Festival Activities
Musical Stage
Roaming Acts
Art Instillations
Photo Opportunity
Tradition Bands
Kid Workshops
Artists Platform
Food Trucks
High-End Restaurants
Live Screen Show
Sales Kiosk
Food Kiosk
The firework al thought will only be for 5 minutes but the good thing is they are doing it in 3 different locations which will be dividing the crowd in all three locations. However, we still suggest you don't take your cars to crowded places like Tahlia. Better to walk.
Finally, follow Riyadh Xpress's Twitter Account: Click Here. Also, Facebook Account: Click Here. Next Article: Click Here