MOI-Traffic – Ministry of Interior launched the Beta Version of Absher in 2019. Now every service and queries can be seen after the login. So the first step is to create an Absher account. Then register it through Absher Machine with your fingerprint. To register an Absher Account: Click Here
The Traffic Violation
If you have any traffic violations, the MOI will send you the SMS on the registered mobile number in your Absher Portal. Which can reconfirm from Absher Online Portal.
Step One: Login to your Absher Account & put the 4 digits code sent by MOI through SMS on your registered mobile number.
Step Two: On the Electronic Services Tab select the Total Ammount for Traffic Violation Option.
After that, the next window will show you the amount of Violation/Ticket registered on your name if any.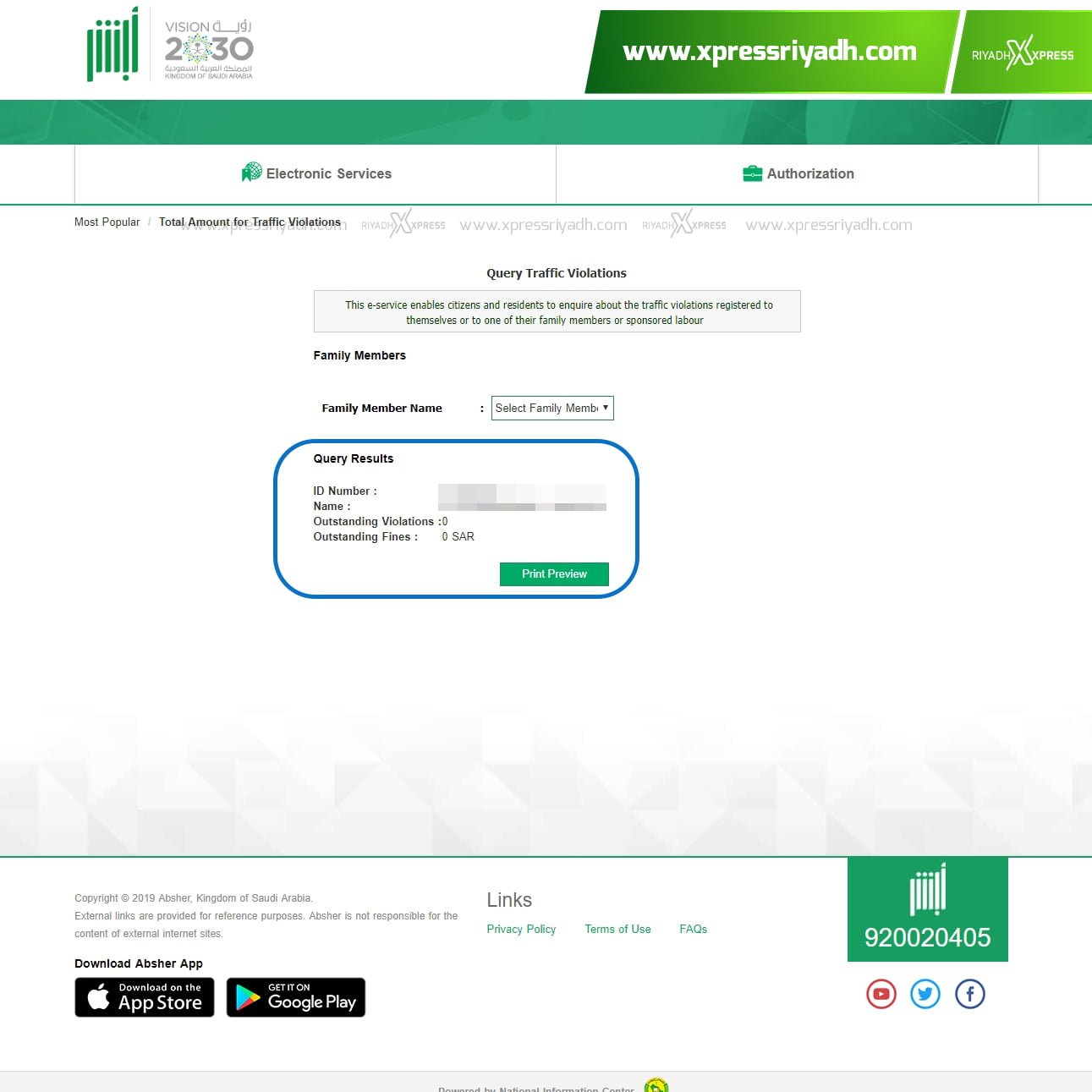 The steps above presented to you for the latest changes and updates according to the Absher New Portal. The previous methods are expired. Traffic Violations can be checked in Absher Mobile App. The MOI will send you the Payment Received Sms once you pay the traffic violation amount to MOI. To check the Available Funds online: Click Here
We will be updating the new methods to check through Absher and MOI. Keep following Xpress Riyadh. Your one portal for everything.
---
More from Riyadh Xpress
The Cloud Corniche | Abha | Saudi Arabia
Lakes Park | Watch complete directions & details of Lakes Park in Riyadh.
Looking for a refreshing adventure in summers in Riyadh? Watch out the latest video of Ain Heet Cave near Riyadh for hiking.
Stay Safe by following precautionary measures given by the government
Free movement with taking care of precautionary measures given by the government. Cautiously we returned to normal life.
Staying at home can be very boring if you don't have anything to do, we have made a list of things to do here.
Buy protected mask: Click Here


Finally, follow Riyadh Xpress's:
In addition, check out the latest articles by Riyadh Xpress
Check out the most viewed articles