Earlier this week we heard fantastic news which was announced after the meeting between Council Members. 300SAR Haj, Umrah, Transit & Visit Visa Fee – Saudi Arabia. The Council of Ministers has recently approved restructuring of the visa system for Haj and Umrah pilgrims, visitors and transit passengers.
The visa process will be more standardized after the announcement as the visa for each person will be for only SAR 300. Also, there will be no more repeating Umrah pilgrimage fee which use to be charged in the past.
Repeating Umrah Pilgrimage
Previously, the pilgrims who wish to perform Umrah again in three years had to pay 2000SAR. Finally, the Cabinet now revoked and canceled the fee for repeating Umrah Pilgrims.
Visa Services
As indicated by sources working in the visa administrations, there are some new guidelines for Haj and Umrah pilgrims. That licensed companies will organize the trips including the selection of travel, medical insurance, vehicle insurance for transit & visitors.
His Highness King Salman al Saud and Crown Prince Muhammad Bin Salman
Minister of Haj and Umrah Mohammed Benten thanked his Royal Highness the King Salman Al Saud & the Crown Prince Muhammad bin Salman Al Saud on the royal decree in this regard.
The news went viral on the internet when the Saudi Gazette published. The joy of the people ends with the appreciation and prayers for the King Salman Al Saud.
The decision will boost one of the main goals of the government. To receive more than 30 million pilgrims by the end of 2030. The Kingdom's Vision 2030 is moving forward. With this royal decree and expected to grow faster. In sha Allah.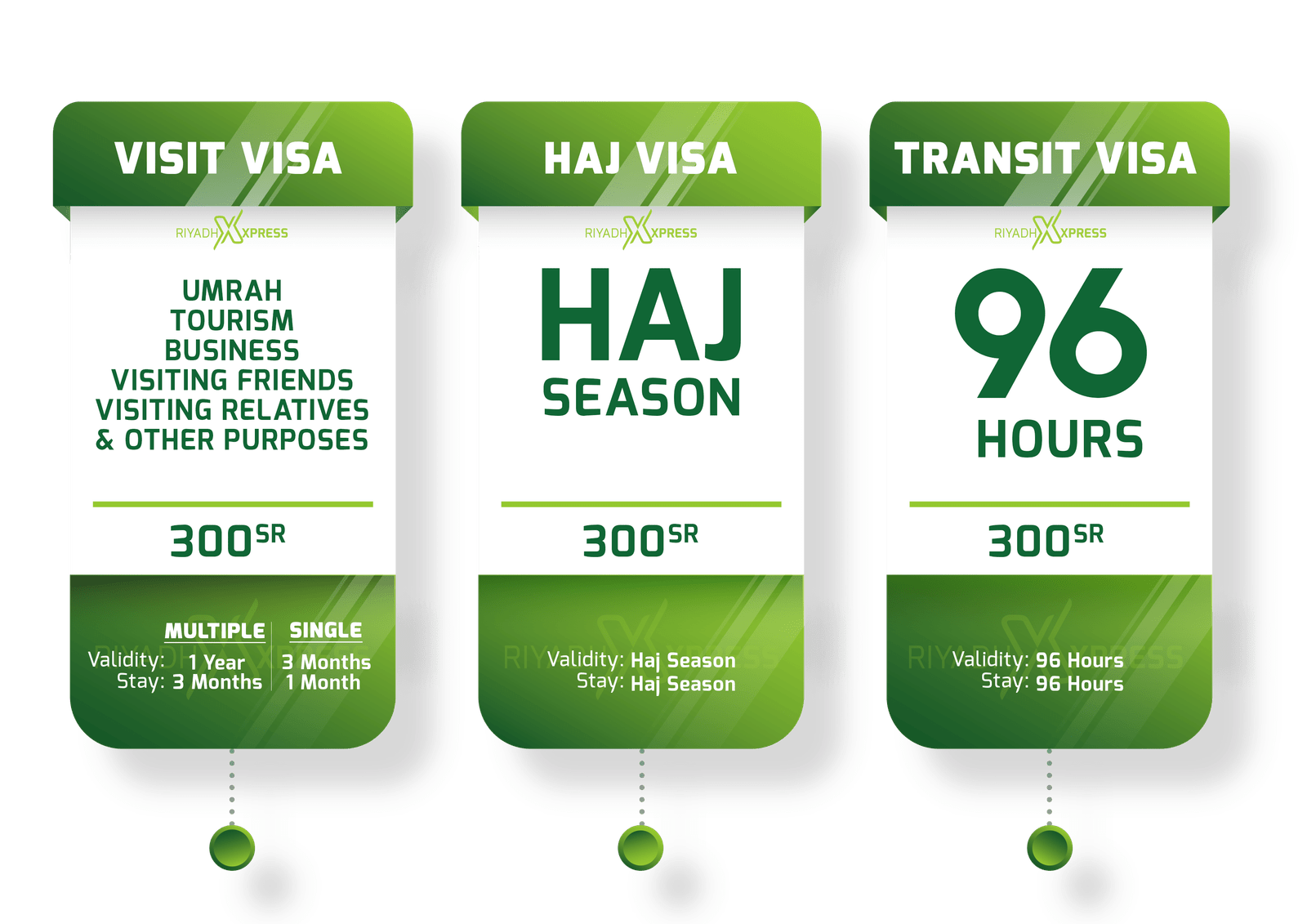 Visas Structure
Visit Visas
Haj Visas
Transit Visas
Visit Visas
If a visitor wants to come to Saudi Arabia for Umrah, tourism, visiting friends & family, business or other purposes. The visit visa is the best option that comes in single entry and multiple entries also.
Single Entry Visa: The validity of SEV will be 3 months and the staying period is 1 month.
Multiple Entry Visa: The validity of MEV will be 1 year and the staying period is 3 months.
Haj Visas
Hajj Visa will be valid throughout the Haj season.
Transit Visas
Transit Visa will be given on 300SAR which will be valid for 96 hours.
---
More from Riyadh Xpress
The Cloud Corniche | Abha | Saudi Arabia
Lakes Park | Watch complete directions & details of Lakes Park in Riyadh.
Looking for a refreshing adventure in summers in Riyadh? Watch out the latest video of Ain Heet Cave near Riyadh for hiking.
Stay Safe by following precautionary measures given by the government
Free movement with taking care of precautionary measures given by the government. Cautiously we returned to normal life.
Staying at home can be very boring if you don't have anything to do, we have made a list of things to do here.
Buy protected mask: Click Here


Finally, follow Riyadh Xpress's:
In addition, check out the latest articles by Riyadh Xpress
Check out the most viewed articles