Saudi Arabia's new Green Taxis inaugurated ministry of transport and chairman of the Public Transport Authority. The new green taxis launched by Saleh Al-Jasser, chairman of PTA. The project inaugurated at King Khalid International Airport Riyadh. So here are some more details.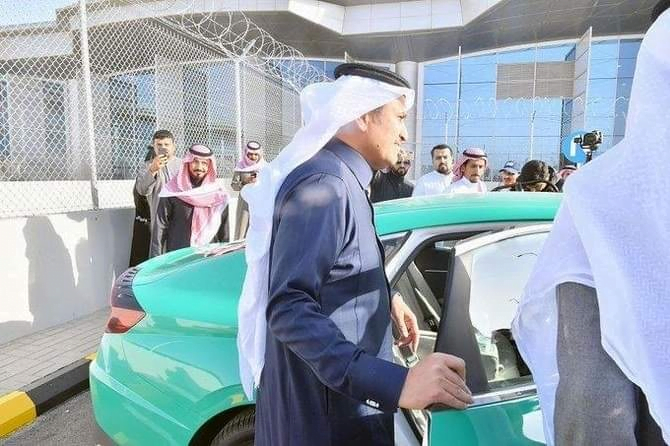 This is one of the biggest changes since a long time. As the taxis, colours never changed in Riyadh. But the main issue with previous taxis included technology and innovation. Another issue of inconsistent charges created huge issues for people.
Rumaih Al-Rumaih, president of the PTA said: "These new taxis are equipped with the latest technologies and features, and are aligned with public transportation systems."
The new taxis are equipped with an electronic meter and innovative features. These features will help to compete with companies like Uber and Careem. However, the biggest change with these taxis is dual speak drivers. And the host drivers will be monitored with the help of trackers.
Last but not the least, these taxis will have Free Wifi and mobile app to attract a wider audience. So people can utilize taxis on a larger scale. The taxis not currently introduced yet inside the city. But you will find it at the airport.
Finally, follow Riyadh Xpress's Twitter Account: Click Here. Also, Facebook Account: Click Here.