A new project by Saudi Arabia's Ministry of Health is introducing 'Saudi Arabia walks'. The aim of the project is to improve public health and reduce chronic diseases. In a country like Saudi Arabia where cars dominate. Walking became a hobby for some people and only few regularly walked for their health.
The app is available on the Apple store and Google play to follow the competition. There will set regular targets of walking challenges that should be completed. There will be events around the cities to boost the project. A number of other agencies besides the Ministry of Health will take part in promoting the challenges. The daily goal of not less than 8,000 steps will calculate the participant's performance for each day.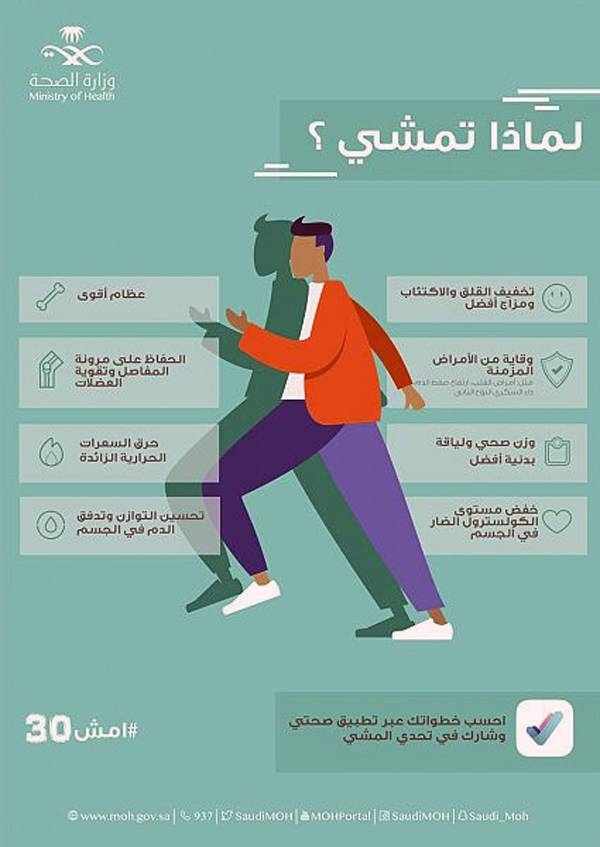 For social media users, the walk also will publish updates. The official hashtag is released 30إمش# which means walk30. There is also motivation for the winners. The challenge winners will be awarded monthly prizes at the end of the competition. Users will need to download the app and register with their process. The phone must be in your pocket to calculate the number of steps you take the whole day.
The National Walking Day titled "Saudi Arabia Walks" takes place on 5th March. There will different events and segments in all regions of the Kingdom for participation.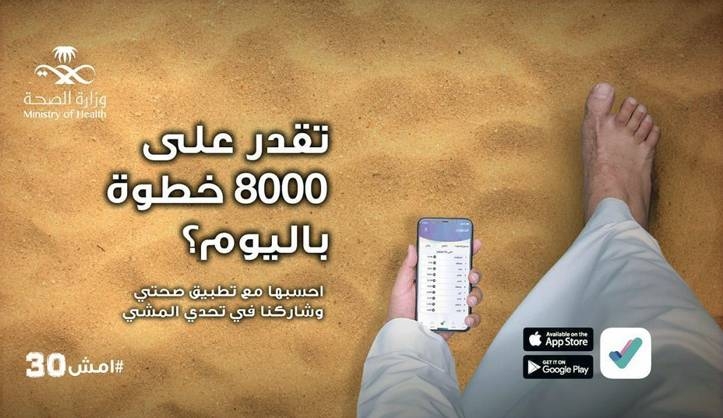 Finally, follow Riyadh Xpress's Twitter Account: Click Here. Also, Facebook Account: Click Here.