Cities of Saudi Arabia to see the hottest days this week and more to come. As per the latest update, Dammam recorded its hottest day at 47 Celcius on 11th June 2020 day time. But the capital city is going to witness the hottest day so far this year on 17th June 2020. More details below on major cities' temperatures.
Cities of Saudi Arabia to see the hottest days in coming days
Riyadh
As you can see from the screenshot of AccuWeather below, Riyadh will see consistent hot temperatures throughout the following days. But 17th June will be 46C temperature. So get your AC ready and plenty of drinks.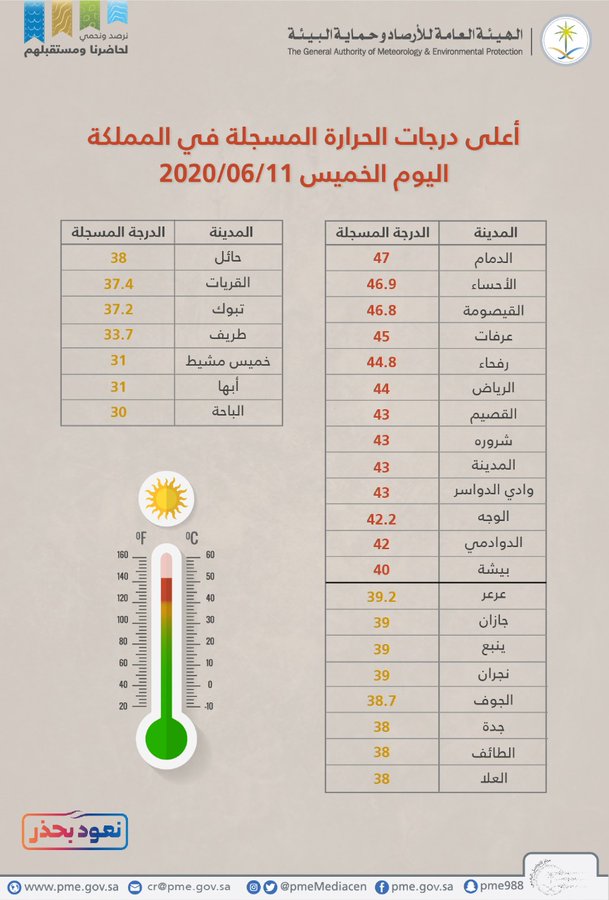 Dammam
Dammam has seen the hottest day today so far, but it will return again as you can see in the images below.
الدمام تسجل اليوم أعلى درجة حرارة في #المملكة حيث بلغت 47 درجة مئوية.#الصيف #الدمام

— أخبار السعودية (@SaudiNews50) June 11, 2020
Hofuf
Hofuf is going to break Dammam's record again on 48C temperature.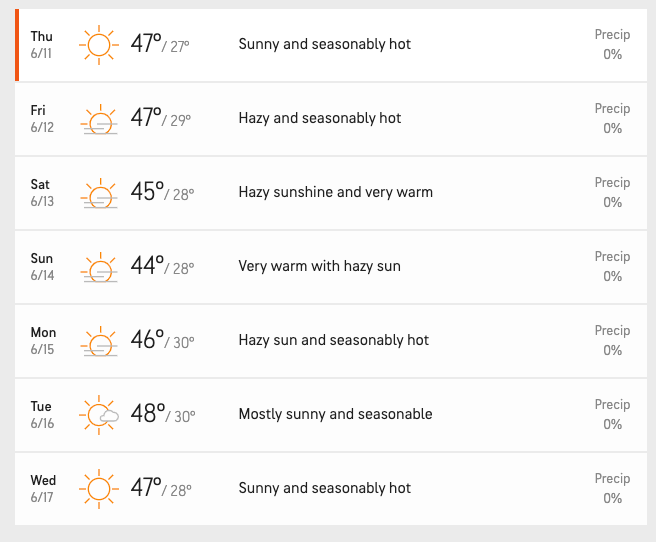 Jeddah
The western region Jeddah will see the temperature between 34-37 C in the coming days. A bit better than other cities in comparison.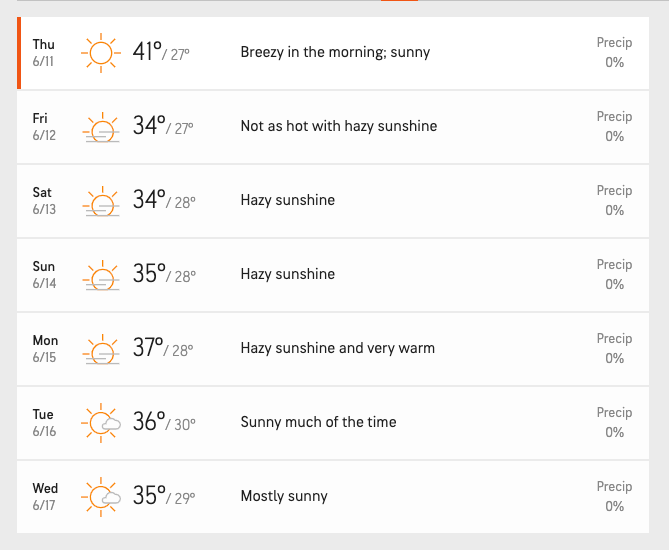 Finally, follow Riyadh Xpress's:
In addition, check out the latest articles by Riyadh Xpress.
Check out the most viewed articles