Another Sector signed for complete localization with HR Ministry, and this time it is the General Authority of Customs. The memorandum of cooperation with the Ministry of Human Resource and Social Development aims to provide jobs for local Saudis in Customs clearance activity. More details below.
Another Sector signed for localization with HR Ministry in Saudi Arabia
Here are the important points mentioned on the announcement.
Raise the localization to 100% in the targeted professions of Saudi Customs.
Targeting the localization of 2000 jobs in the sector.
Provide incentives to support customs clearance facilities and job seekers.
Follow the national effort of Localization in the sector.
"Customs promote recovery, innovation, and flexibility n order to achieve a sustainable supply chain."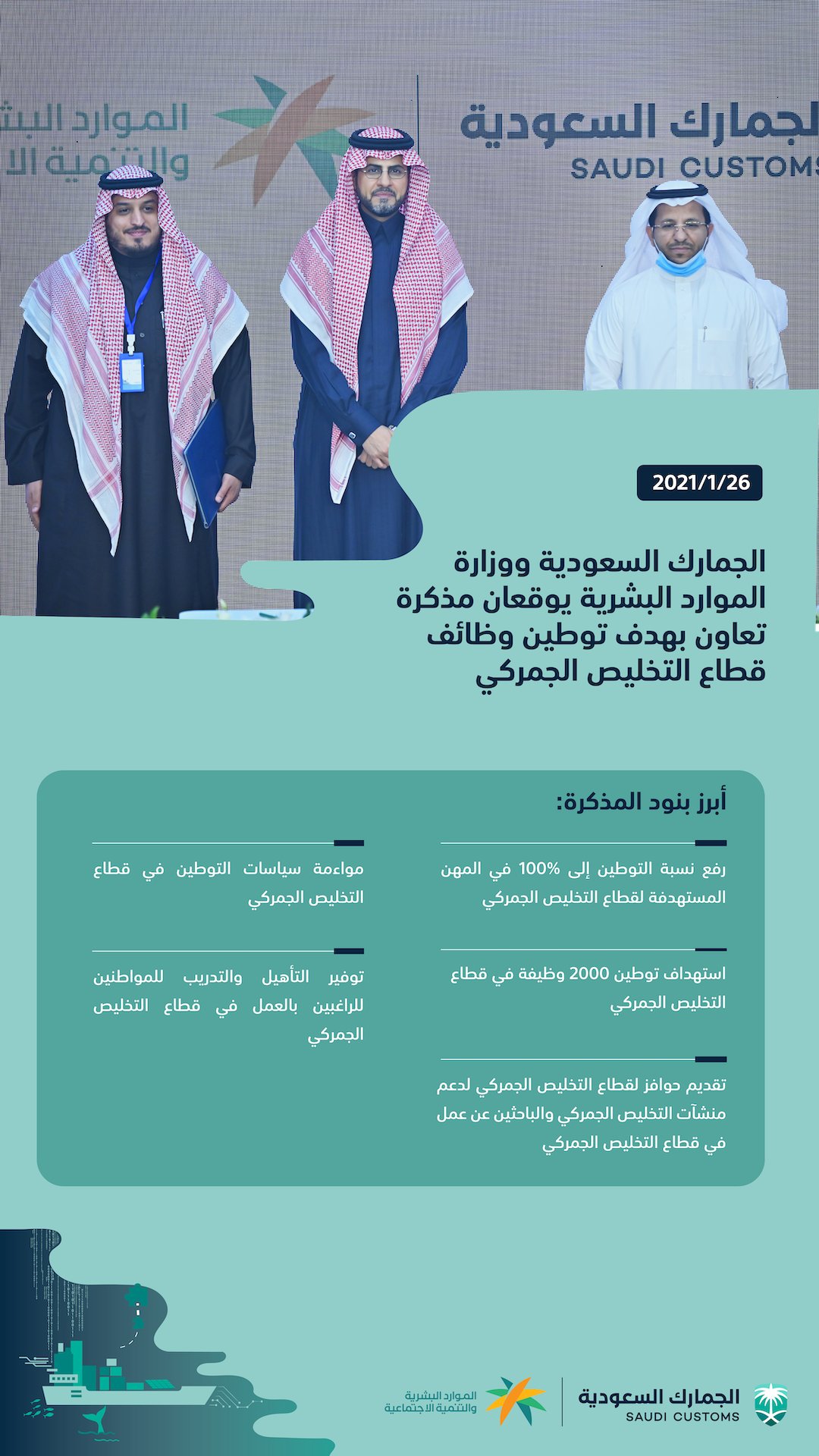 ---
More from Riyadh Xpress
The Cloud Corniche | Abha | Saudi Arabia
Lakes Park | Watch complete directions & details of Lakes Park in Riyadh.
Looking for a refreshing adventure in summers in Riyadh? Watch out the latest video of Ain Heet Cave near Riyadh for hiking.
Stay Safe by following precautionary measures given by the government
Firstly, free movement with taking care of precautionary measures given by the government. Cautiously we returned to normal life.
Staying at home can be very boring if you don't have anything to do, we have made a list of things to do here.
Buy protected mask: Click Here


Finally, follow Riyadh Xpress's:
In addition, check out the latest articles by Riyadh Xpress
Check out the most viewed articles