Food offers for Saudi National Day 2023 are published by many restaurants, cafes, and other places. We have compiled a list of offers below.
Food offers for Saudi National Day 2023
Get ready to indulge in a culinary celebration like never before as Saudi National Day 2023 approaches! As the nation comes together to commemorate its heritage and unity, the flavors of Saudi Arabia are joining the festivities. Prepare your taste buds for an extraordinary journey as restaurants, cafes, and eateries across the Kingdom unveil a delectable array of food offers that pay homage to the rich culture and traditions of this great land. Whether you're craving traditional Saudi cuisine, international delicacies, or innovative fusion dishes, the Saudi National Day 2023 food offers promise an unforgettable gastronomic experience. Join us as we embark on a mouthwatering adventure that reflects the true essence of Saudi Arabia's culinary diversity.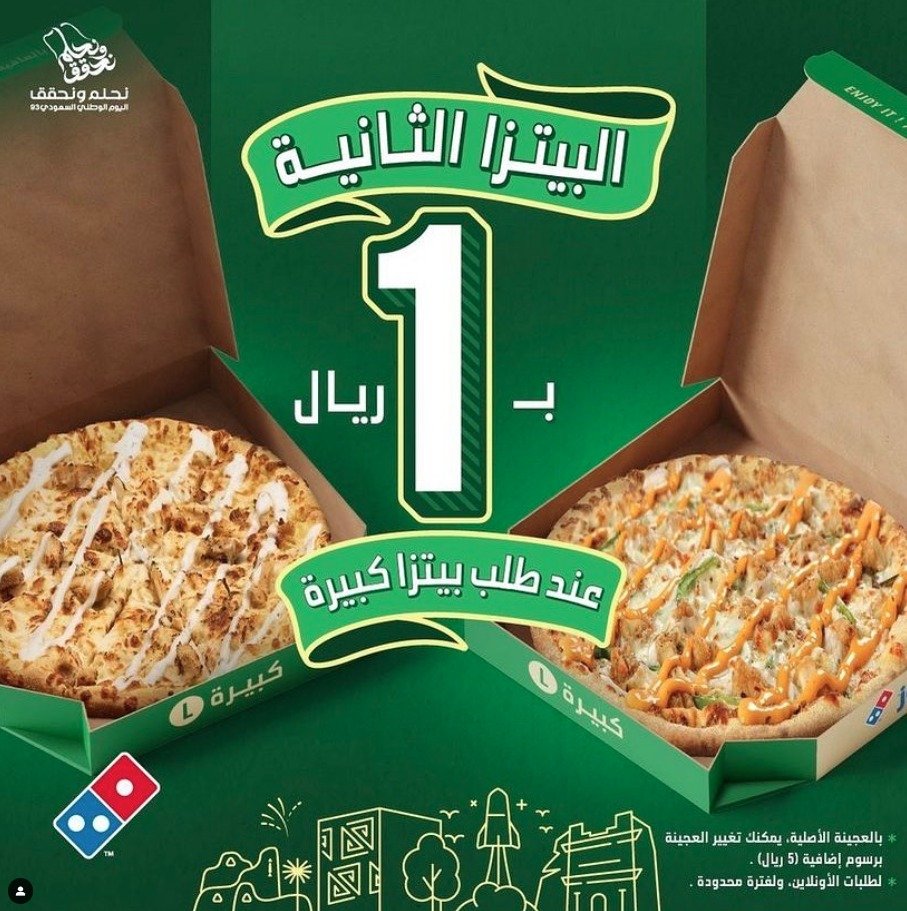 ---
More from Riyadh Xpress
Adhaan in Masjid-an-Nabwi | Madinah | World's Famous Adhaan/Azaan
Elephant Mountain | Al Ula | Saudi Arabia
Al Ula | Fort | Old Town | Discover Saudi Arabia


Finally, follow Riyadh Xpress's:
In addition, check out the latest articles by Riyadh Xpress
Firstly, King Salman urged the world to respond to the humanitarian crises caused by Covid-19: Click Here.
Secondly, Social Distancing Measures are implemented in supermarkets: Click Here.
Thirdly, the latest penalties on Iqama: Click Here.
Fourthly, Disabled parking violation/fine in Saudi Arabia: Click Here.
Lastly, hackers attack again to get your personal data: Click Here.
Check out the most viewed articles