Tabaud COVID-19 KSA app has been launched to help the residents and citizens of Saudi Arabia. The latest contact tracing application will help to safeguard residents and reduce the spread of the virus. The app is a must for all the people living in the kingdom and here is why.
Tabaud COVID-19 KSA
Tabaud helps in tracing the spread of the virus. The app is developed with international standards and available on two well-renowned platforms, Apple and Google (still to launch). The app is designed with full privacy and safety for people. The Saudi Data and Artificial Intelligence Authority (SDAIA) launched the app with the help of related authorities to help the Government in the fight against the virus.
The app provides 3 main services for users: notifying people if they had contact with others confirmed to be infected with coronavirus; also, providing them help by sending their health forms to the Ministry of Health to provide them necessary medical support according to the status and progress of the case; in addition to enabling those confirmed to be infected with coronavirus to voluntarily share their tests' results with people they had contact with during the past 14 days.

Tabaud app – Apple Store Description, 2020
Tabaud completely respects user privacy. Use of the app requires no information or location sharing, as it relies on Bluetooth technology to gather and refresh IDs randomly. In case the user wants to start the medical procedure of testing for coronavirus, the Ministry of Health regulations require providing main information, such as: name, National or Residence ID number, and date of birth.

Tabaud app – Apple Store Description, 2020
Apple app store link: Click here
Google Play – Still not available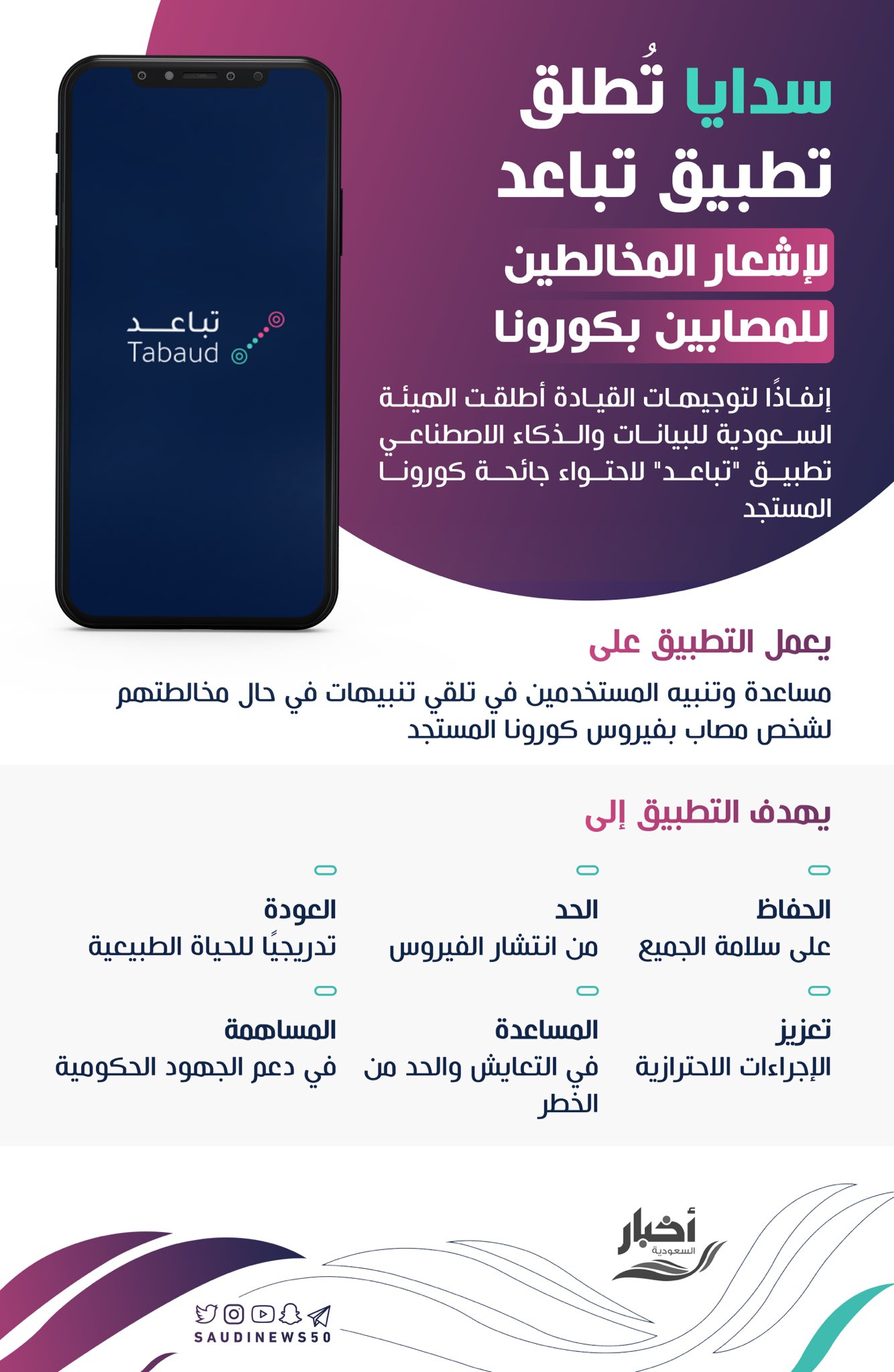 Finally, follow Riyadh Xpress's:
In addition, check out the latest articles by Riyadh Xpress.
Check out the most viewed articles