Saudi Arabia Leads Middle East in Digital Experience AI Investments
Riyadh Hosts 'Digital Experience Show Middle East 2023' with In-Depth Insights into Digital Strategies
HIGHLIGHTS
81% organisations forecast increased investments in 2024
74% of organisations are actively developing more digital experiences
68% of companies confirmed plans to invest over $200,000 in digital customer experience (CX) in 2024
Riyadh | 6 September 2023
A leading digital experience (DX) event of the Middle East, 'The Digital Experience Show Middle East 2023,' commenced on September 5 (Tuesday) in Riyadh empowering several Middle Eastern organisations to embark on a forward-thinking digital business strategy to attain category leadership.
A 'Digital Experience Intelligence Report,' which was released on the occasion, offered deep insights into the investment plans and digital strategies of organizations in the Kingdom and Middle East, charting their course for the year 2024.
A compelling trend emerged from the report: companies across the Middle East and Africa are intensifying their investment in artificial intelligence (AI). AI and Intelligent Automation (IA) are proving to be potent instruments to enhance customer loyalty, drive growth, and optimise efficiency.
In line with this, a staggering 81% of companies are ramping up their investment in AI. Additionally, 46% of companies are re-evaluating Chatbots, 27% are reconsidering CRM platforms, and 23% are enhancing Natural Language Translation.
The two-day event spotlighted the pivotal role of digital experience in conferring a true competitive advantage, evident in sustained commercial triumph and elevated customer satisfaction.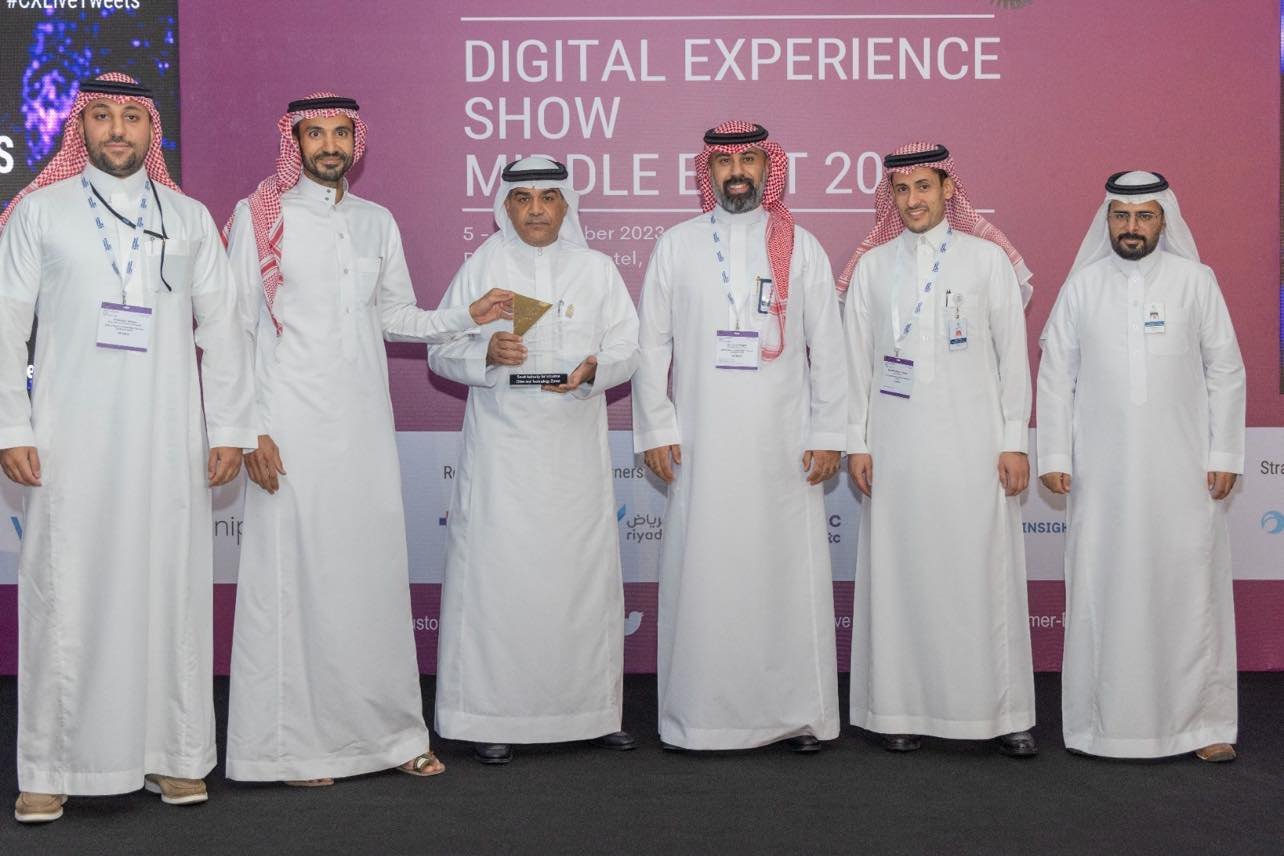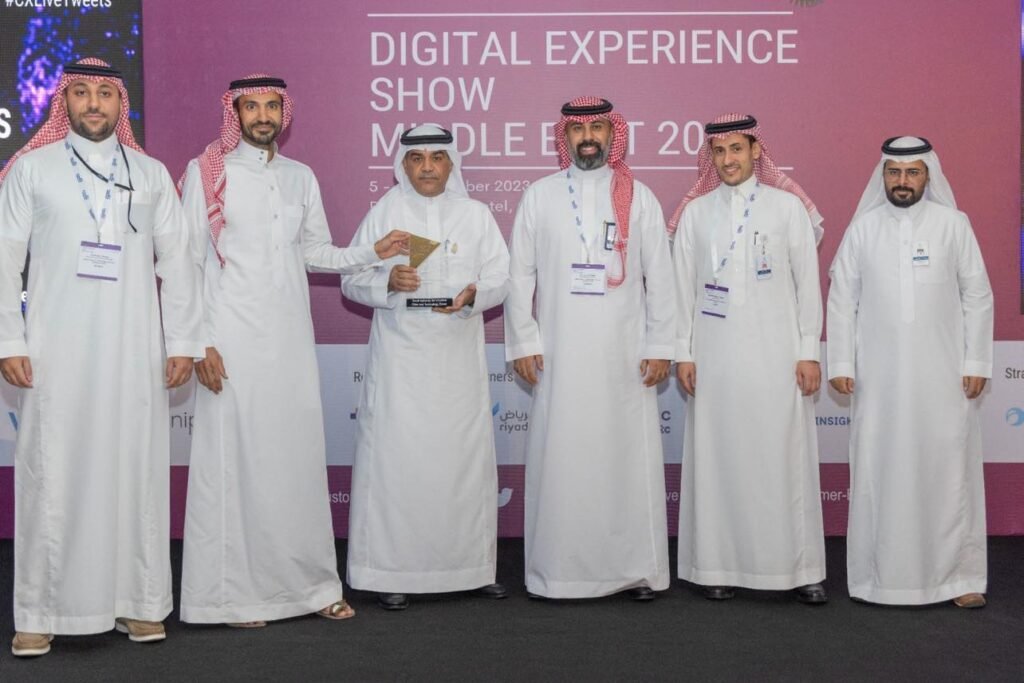 Ayusha Tyagi, Managing Director of Customer Experience Live, the organisers of the event, underscored this, stating, "These technologies, when combined, empower companies to understand customer behaviour, converting interactions into actionable insights. This predictive capability enables systems to anticipate and fulfill customer needs, delivering distinctive and enriched experiences."
Moreover, as organisations emphasise the cultivation of customer loyalty and accelerated growth, the significance of adopting cutting-edge technologies to amplify digital interactions cannot be overstated. A resounding 76% of business leaders affirm that customers expect a continuous stream of innovation through digital products and services that provide substantial value. Correspondingly, 74% of organisations are actively developing more digital experiences, and 63% of companies report an augmented investment in Digital Experience Technology.
The report also provides insights into budget allocation for technological deployment. Notably, 68% of companies confirmed plans to invest over $200,000 in customer experience (CX) in 2024. Furthermore, an assertive 28% have committed to an investment exceeding $1,000,000 for the same purpose.
Majed Rafed Al-Argoubi, CEO of the Saudi Authority for Industrial Cities and Technology Zones affirmed, "MODON believes that embracing and optimizing digital interactions is a strategic imperative for organizations aspiring to thrive in today's dynamic environment."
The event's sponsors include Verint, Uniphore, channels by stc, Riyadh Airport Company, ccc by stc, Silah Gulf, Konnect Insights, Aurus, and 2 Ring. Thought-provoking perspectives were shared by aramco, The Coca-Cola Company, Tawuniya, Riyadh Municipality, NEOM, flyadeal, Ministry of Culture, Ministry of Human and Social Development, Virgin Megastore, and others, providing invaluable insights and expertise on harnessing digital experience.
Mamoun Alamouri, Vice President of Uniphore, illuminated their mission, "Uniphore is dedicated to transforming every aspect impacting customer journeys, driven by our commitment to provide the planet's most engaging customer and employee experiences through a unified Enterprise-class multimodal AI and data platform."
Acknowledging exceptional accomplishments, the Digital Experience Awards, held on 6 September at the event, honored prominent regional organizations that have invested to yield remarkable outcomes in CX and digitization, including the Ministry of Municipal and Rural Affairs and Housing, Saudi Authority for Industrial Cities and Technology Zones (MODON), Riyadh Airports Company, solutions by stc, Bupa Arabia, Mobily, Emkan Finance Company, Cobone, and Silah Gulf.
For an in-depth exploration of the 'Digital Experience Intelligence Report 2023. Please visit,
ENDS
About Customer Experience Live
Customer Experience Live is a leading digital customer experience insights and research powerhouse in the EMEA region. The company is committed to rigorous research that drives the conceptualization of programs and activations essential for top-level executives to fuel growth within their organisations. With a keen focus on assisting leading solution providers in navigating the EMEA market, it delves into understanding end-user needs comprehensively, facilitating the generation of high-quality leads and ultimately securing successful business ventures.
About The Digital Experience Show Middle East
The Digital Experience Show Middle East is the only event in the region that puts the spotlight on the opportunities and challenges in leveraging DX. In the 2023 edition, the conference focused on "The Business of Digital Experience" and offered a unique opportunity for enterprises to unravel the digital experience puzzle and embrace strategies that complement their organisational goals, customer experiences and product design to deliver steadfast commercial success.
Distinguished leaders in attendance included Saleh Al Hasanain, Founder & CEO of channels by stc; Abdullah Abdulaziz Alhabdan, CEO of Emkan Finance Company; Musaed bin Abdulaziz Al-Daoud, CEO of Riyadh Airports Company; Eng. Khalid S. Al-Hammad, VP of Corporate Performance and Transformation at Saudi Authority for Industrial Cities and Technology Zones (MODON); Fayez A. Alharbi, VP of Projects at Saudi Authority for Industrial Cities and Technology Zones (MODON); Mohammed AlGhazal, CEO of Noor Energy; and , Zahra Alsamarae, Head of Customer Ops & Customer Experience at Intigral. These notable figures, alongside other industry luminaries, united at the Digital Experience Show Middle East 2023 to collectively influence the future landscape of digital transformation in the Middle East.
More from Riyadh Xpress
Adhaan in Masjid-an-Nabwi | Madinah | World's Famous Adhaan/Azaan
Elephant Mountain | Al Ula | Saudi Arabia
Al Ula | Fort | Old Town | Discover Saudi Arabia


Finally, follow Riyadh Xpress's:
In addition, check out the latest articles by Riyadh Xpress
Firstly, King Salman urged the world to respond to the humanitarian crises caused by Covid-19: Click Here.
Secondly, Social Distancing Measures are implemented in supermarkets: Click Here.
Thirdly, the latest penalties on Iqama: Click Here.
Fourthly, Disabled parking violation/fine in Saudi Arabia: Click Here.
Lastly, hackers attack again to get your personal data: Click Here.
Check out the most viewed articles