SAR 10000 Penalty for anyone entering these areas. An official source at the Ministry of Interior published a document that includes important information and prohibited areas. The document is an annex to the royal order to approve the provisions and penalties for violating the precautionary measures and preventive measures taken to confront the new Coronavirus. And to ensure compliance with the application of precautionary measures and preventive measures (protocols) to limit the spread of Coronavirus, which was approved for the Hajj season this year 1441 AH.
SAR 10000 Penalty for anyone entering these areas
it was decided to punish anyone who violates the instructions to prevent entry to the Holy Places (Mina, Muzdalifah, Arafat) without a permit starting from the date of 11/28/1441 AH, until the end of the twelfth day of Dhu al-Hijjah, with a fine A financial amount of (10,000) ten thousand riyals, and in case of repeated violation, the penalty will be doubled.
The source called on all citizens and residents to abide by the instructions for the pilgrimage season this year, stressing at the same time that the security men will start their duties in all roads and paths leading to the holy places to prevent violations and control any attempt to enter the holy sites during the specified period and the application of sanctions against all violators.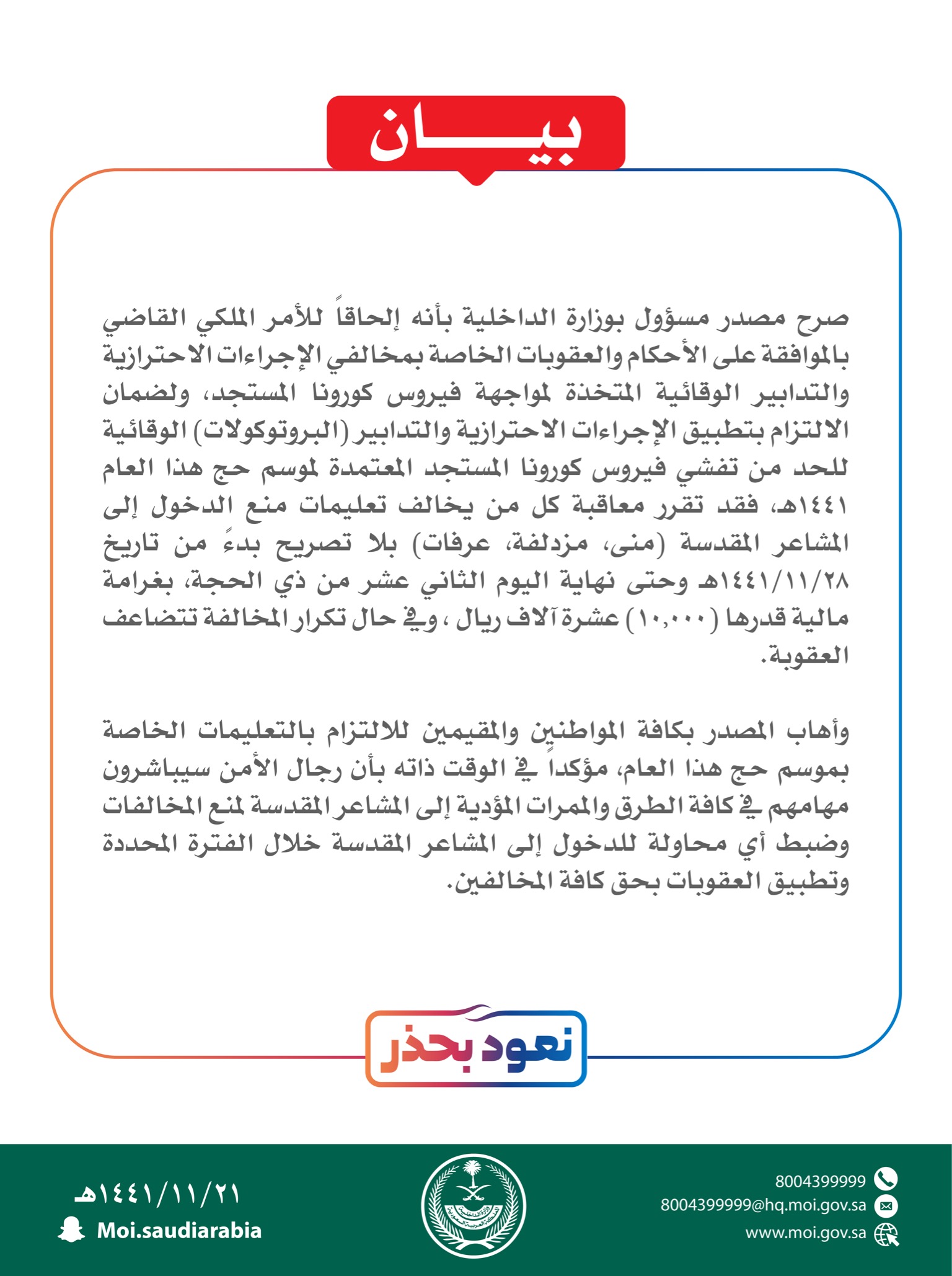 Finally, follow Riyadh Xpress's:
In addition, check out the latest articles by Riyadh Xpress.
Check out the most viewed articles