How Visitors can Register on Tawakkalna app? Registering on Tawakkalna app is an easy method but it can be frustrating if you don't know what you have to do. The app is crucial for visitors to keep COVID19 cases low and provide a secure environment for everyone.
How Visitors can Register on Tawakkalna app – Saudi Arabia
The below guide is posted by the Saudi Press Agency, which provides easy step by step advice. The app is available on multiple channels including Google Play and Apple Store. The partners of Tawakkalna app includes Ministry of Health, which is helping the Kingdom in the fight against Coronavirus.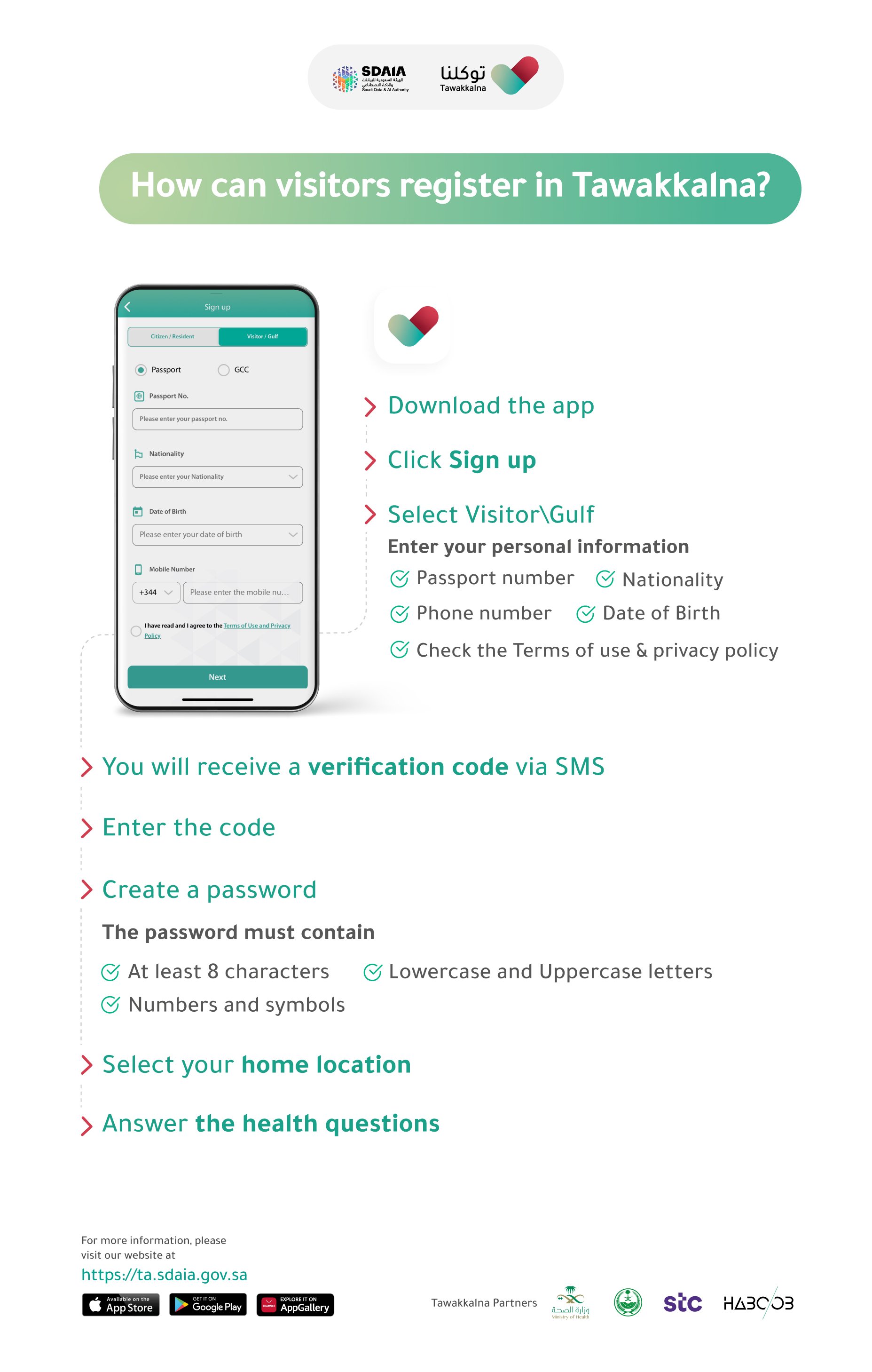 ---
More from Riyadh Xpress
The Cloud Corniche | Abha | Saudi Arabia
Lakes Park | Watch complete directions & details of Lakes Park in Riyadh.
Looking for a refreshing adventure in summers in Riyadh? Watch out the latest video of Ain Heet Cave near Riyadh for hiking.
Stay Safe by following precautionary measures given by the government
Free movement with taking care of precautionary measures given by the government. Cautiously we returned to normal life.
Staying at home can be very boring if you don't have anything to do, we have made a list of things to do here.
Buy protected mask: Click Here
Finally, follow Riyadh Xpress's:
In addition, check out the latest articles by Riyadh Xpress