Complaints Service launched for workers via Musaned platform. The Ministry of Human Resources and Social Development announced the launch of the complaints service about the domestic workers' sector electronically, through the online portal of the Musaned platform, whereby business owners who have contracts to mediate the recruitment of domestic workers will be able to file complaints electronically through the platform.
Complaints Service launched for workers via Musaned platform
The ministry explained that this service was fully automated by reducing the steps and not needing to visit the branches or communication channels of the ministry, as the duration of the dissolution was reduced, to start the electronic submission by the employer and then refer the complaint to the service provider to resolve the complaint amicably.
In the event that no solution is reached, it is escalated, and then the complaint is studied and decided on finally by the ministry in a way that ensures preserving the rights of all concerned parties, confirming that all these steps are done electronically through the online Musaned portal by clicking here.
The Ministry affirmed its endeavor to improve and develop services for those wishing to recruit domestic workers, by reviewing previous policies and working to develop them continuously, in a way that contributes to improving customer experience and speeding up obtaining the required service in a short period of time, pointing out that the online platform of Musaned Tawasul Providing solutions and services electronically through direct linking with recruitment offices and companies in order to provide customers with more options.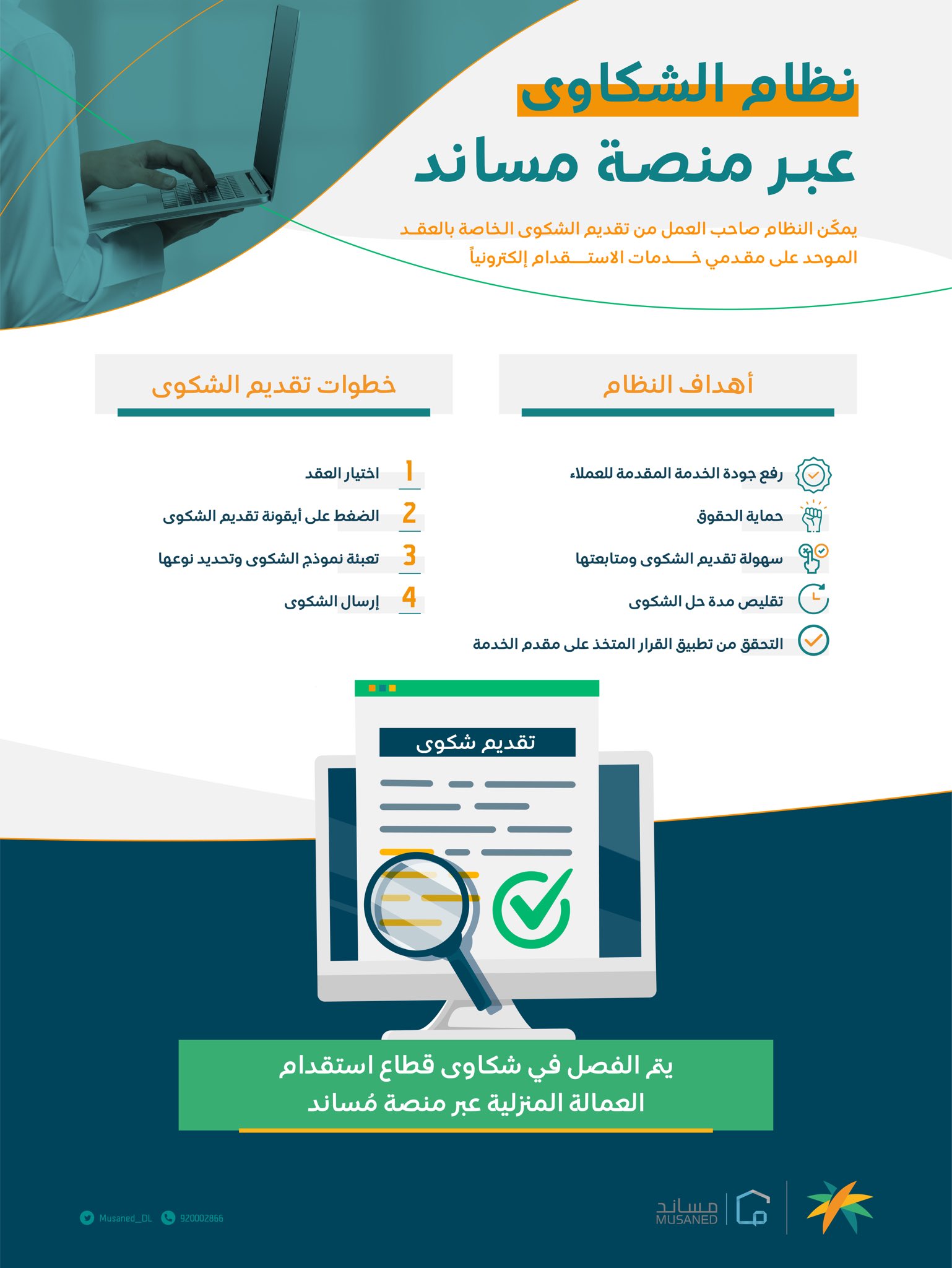 ---
More from Riyadh Xpress
Elephant Mountain | Al Ula | Saudi Arabia
Al Ula | Fort | Old Town | Discover Saudi Arabia
Stay Safe by following precautionary measures given by the government
Free movement with taking care of precautionary measures given by the government. Cautiously we returned to normal life.
Staying at home can be very boring if you don't have anything to do, we have made a list of things to do here.
Buy protected mask: Click Here


Finally, follow Riyadh Xpress's:
In addition, check out the latest articles by Riyadh Xpress
Check out the most viewed articles