Cinemas to reopen in Saudi Arabia but with precautions. The General Authority for Audiovisual Media allowed the return of movie screenings in the cinemas, and all cinema operators must abide by the precautionary measures. More details below.
Cinemas to reopen in Saudi Arabia but with precautions
Announcing the reopening of cinema activity. The General Authority for Visual and Audio Media announces the return of film shows, cases, and cinemas in the Kingdom, with an emphasis on the need to follow precautionary and preventive measures to limit the spread of Coronavirus (COVID – ۱۹). The Authority calls upon all operators of cinemas to abide by what the guide includes in the return of the cinema activity, including preventive measures and protocols.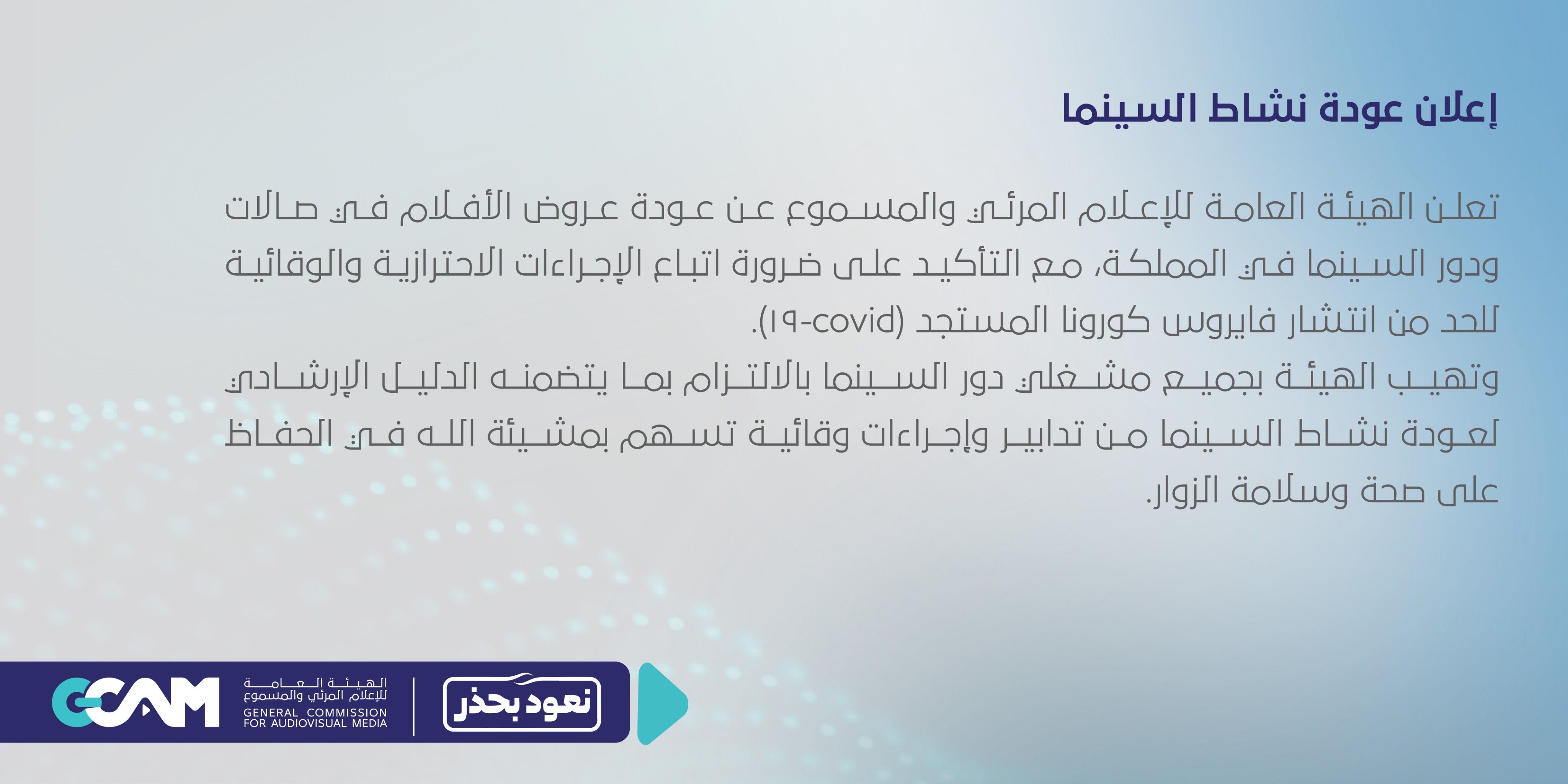 The Kingdom is opening many sectors and entertainment for the people of Saudi Arabia. The economy has been affected by the spread of the virus and lockdowns around all regions. The three-phase plan is followed in all regions besides Jeddah and Makkah. But now all regions will see gradual but caution opening of all sectors. The community should also help the authority by following the rules and guidelines. This will help everyone to go back to normal life but carefully.


Finally, follow Riyadh Xpress's:
In addition, check out the latest articles by Riyadh Xpress.
Firstly, Gyms and Sports Centers to reopen in Saudi Arabia: Click Here.
Secondly, Social Distancing Measures implemented in supermarkets: Click Here.
Thirdly, the latest penalties on Iqama: Click Here.
Fourthly, Disabled parking violation/fine in Saudi Arabia: Click Here.
Lastly, hackers attack again to get your personal data: Click Here.
Check out the most viewed articles