ATM tampering case in Riyadh details by the General Security in the Kingdom of Saudi Arabia. Similar cases has been seen around the world where culprits or thieves adopt the technique for stealing the money from general population. Details by General Security on the case below.
ATM tampering case in Riyadh details by General Security
General Security, The assistant media spokesman for the Riyadh police said that the security follow-up of the money-assault crimes resulted – By the grace of God – in the arrest of (three citizens), for their involvement in (4) crimes represented in tampering with ATMs. The fabrication of a malfunction in the receipt box of banknotes, which enables them after the users left to seize the money after the incomplete withdrawals, have been stopped and all systematic measures taken, to refer them to the Public Prosecution.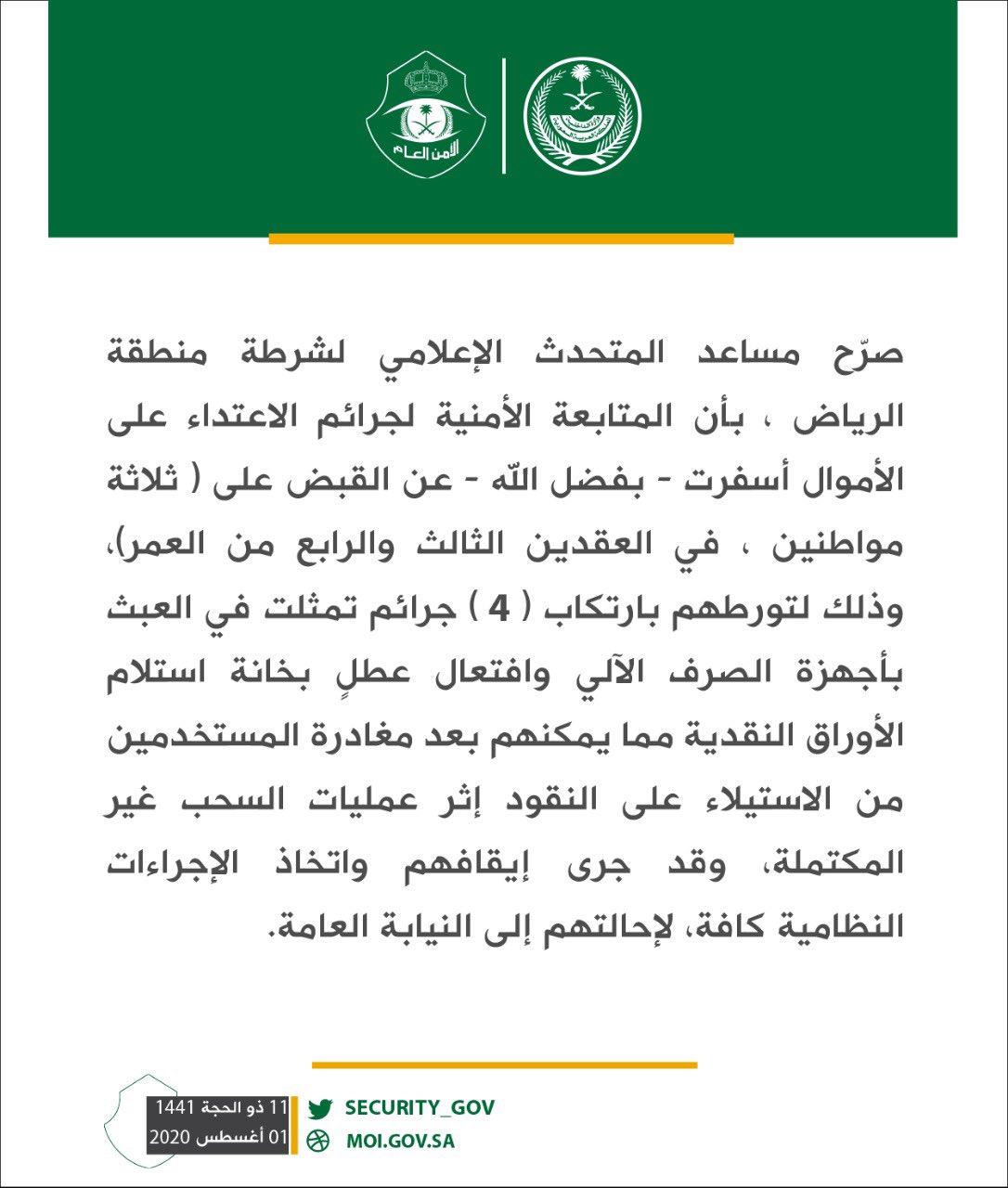 Looking for a refreshing adventure in summers in Riyadh? Watch out the latest video of Ain Heet Cave near Riyadh for hiking.
Watch a short video of our trip to Masjid An-Nabwi for iftar in Ramadan 2019.
Stay Safe by following precautionary measures given by the government
Free movement with taking care of precautionary measures given by the government. Cautiously we returned to normal life.
Staying at home can be very boring if you don't have anything to do, we have made a list of things to do here.
Buy protected mask: Click Here


Finally, follow Riyadh Xpress's:
In addition, check out the latest articles by Riyadh Xpress
Check out the most viewed articles