Riyadh Police arrested six expatriates who were involved in storming company headquarters and equipment stores and stealing the money and equipment they contained. More details about their nationality and the amount of money stolen can be seen below.
6 Expatriates arrested by Riyadh Police for theft – SAR 280,000
The media spokesman for the Riyadh region police, Major Khaled Al-Kreidis, said that the security follow-up to combat the crimes of assaulting money and track down the perpetrators, resulted in the competent authority of the district police being able to arrest the suspects, who are of Syrian nationality, between the ages of the third and fourth decades.
He added that the defendants committed a number of crimes, such as storming companies' headquarters and light equipment stores, stealing the money and equipment they contain, and selling them after changing their features, and in one of them they managed to seize an amount of (280) thousand riyals, documents and contracts from the headquarters of one of the companies.
He pointed out that the stolen items had been recovered after finding a place to hide them, and they were stopped and all preliminary legal measures were taken against them, and referred to the Public Prosecution.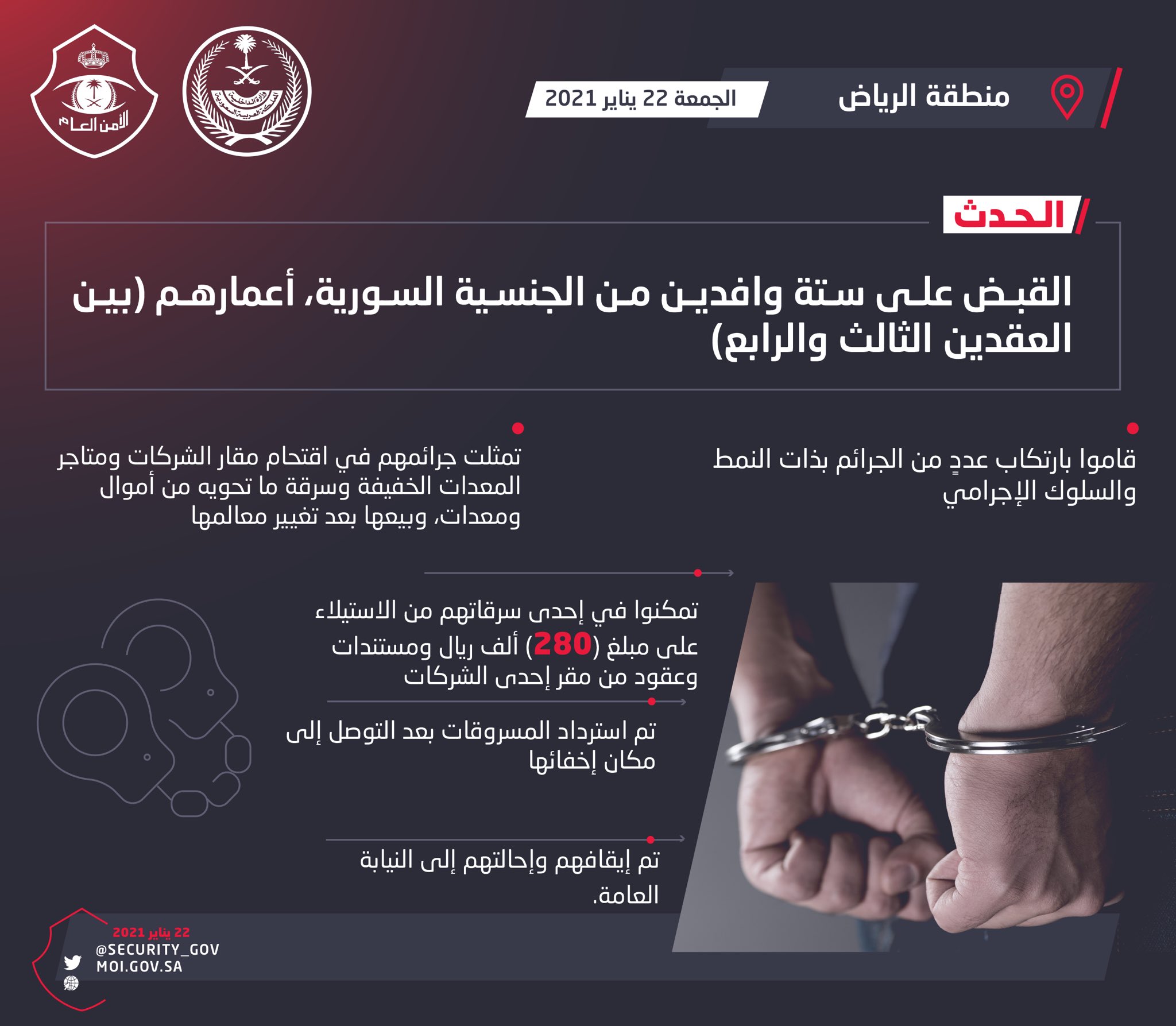 ---
More from Riyadh Xpress
Museum of Illusion | Riyadh
Elephant Mountain | Al Ula | Saudi Arabia
Al Ula | Fort | Old Town | Discover Saudi Arabia
Stay Safe by following precautionary measures given by the government
Free movement with taking care of precautionary measures given by the government. Cautiously we returned to normal life.
Staying at home can be very boring if you don't have anything to do, we have made a list of things to do here.
Buy protected mask: Click Here


Finally, follow Riyadh Xpress's:
In addition, check out the latest articles by Riyadh Xpress
Check out the most viewed articles