Food speaks no language but it can still talk to the stomach. We have made a list of 3 restaurants where you can go this weekend for valentines day fine dining or fantastic view in case you don't have the other half yet.
The Globe
No list is complete without The Globe. The fine-dining restaurant has some mesmerizing views in Al-Faisaliah Tower. The music and Riyadh skyline is just amazing to have a romantic dinner with your other half.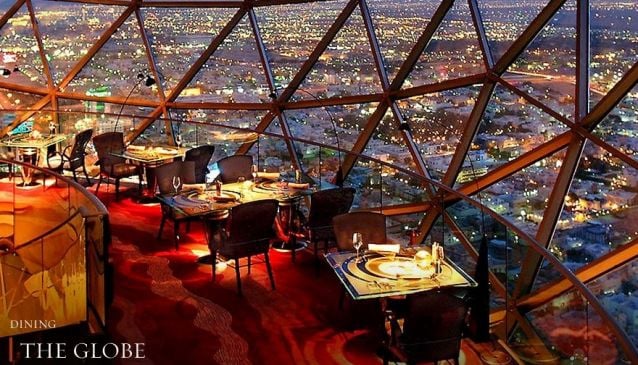 OKKU
A high-end Japanese restaurant and one of the best fine dining experiences in Riyadh. If you have a sweet tooth, this place will good for desserts as well. The interior is very well designed which makes this place elegant and classy.
Lusin for Valentines day
Fancy an Armenian restaurant with Arabic flavors. This place is best to have taste from both cuisines. The place is good for couples and double dates for couples.


Finally, follow Riyadh Xpress's Twitter Account: Click Here. Also, Facebook Account: Click Here.
In addition, check out the latest articles by Riyadh Xpress.
Check out the most viewed articles