16 violations in the past 7 days and each violator fined 10,000 Saudi Riyal. These violations are related to the places assigned for Hajj and pilgrims to perform their rituals. More details on the violations below.
16 violations in the past 7 days and each violator fined 10000
Salam al-Amin, spokesperson for the General Security mentioned the details in the update. The punishment for the last seven days was 16 (10,000) riyals (10,000) riyals each for their violation of entering the holy sites without a permit.
Precautionary measures and preventive measures are taken to confront the novel Coronavirus, and as previously announced instructions to ensure adherence to precautionary measures and preventive measures taken in the pandemic of the Corona pandemic in the Hajj season of this year 1441 AH. The penalties established were violations of entry to the areas (Mina Muzdalifah, Arafat) Without permission from the competent authority.
Starting from the date of 28/11/1441 AH until the end of the fourth day of Dhu al-Hijjah, 16 violations recorded and fined each of them an amount of (10,000) riyals. The Spokesman called on all citizens and residents to abide by the neighborhood's instructions, stressing that the security men impose tight security on the holy sites, to implement the instructions, and to control those who violate them.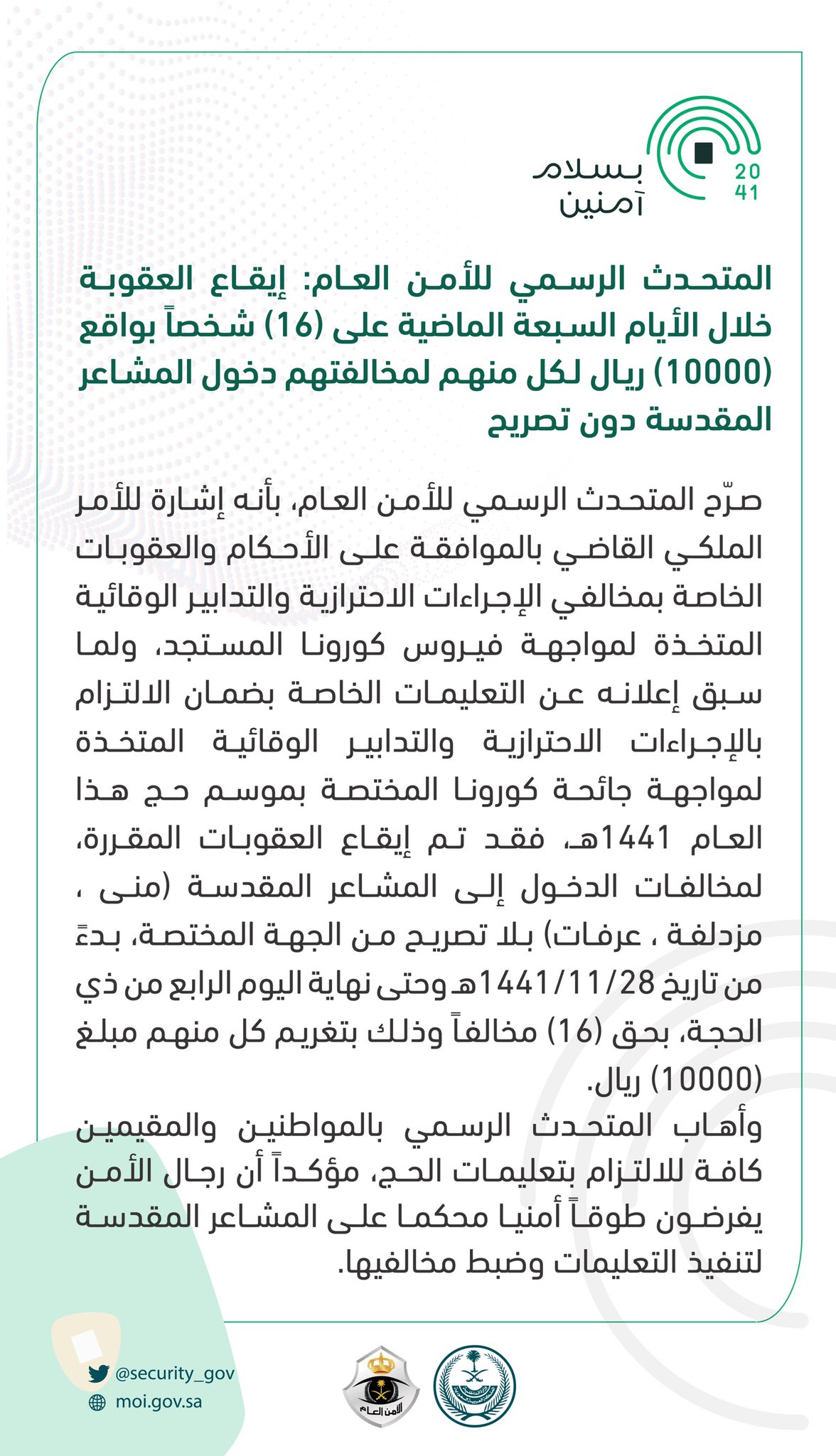 Watch Masjid An Nabwi Ramadan 2019.


Finally, follow Riyadh Xpress's:
In addition, check out the latest articles by Riyadh Xpress.
Check out the most viewed articles